This year, 2018, was my first full year of freelancing. It has been packed with more exciting people and projects than I ever could have expected, but if pressed to pick my favorite (for both project and person), I'd have to say Jamie Schumacher and her wonderful book, It's Never Going to Work.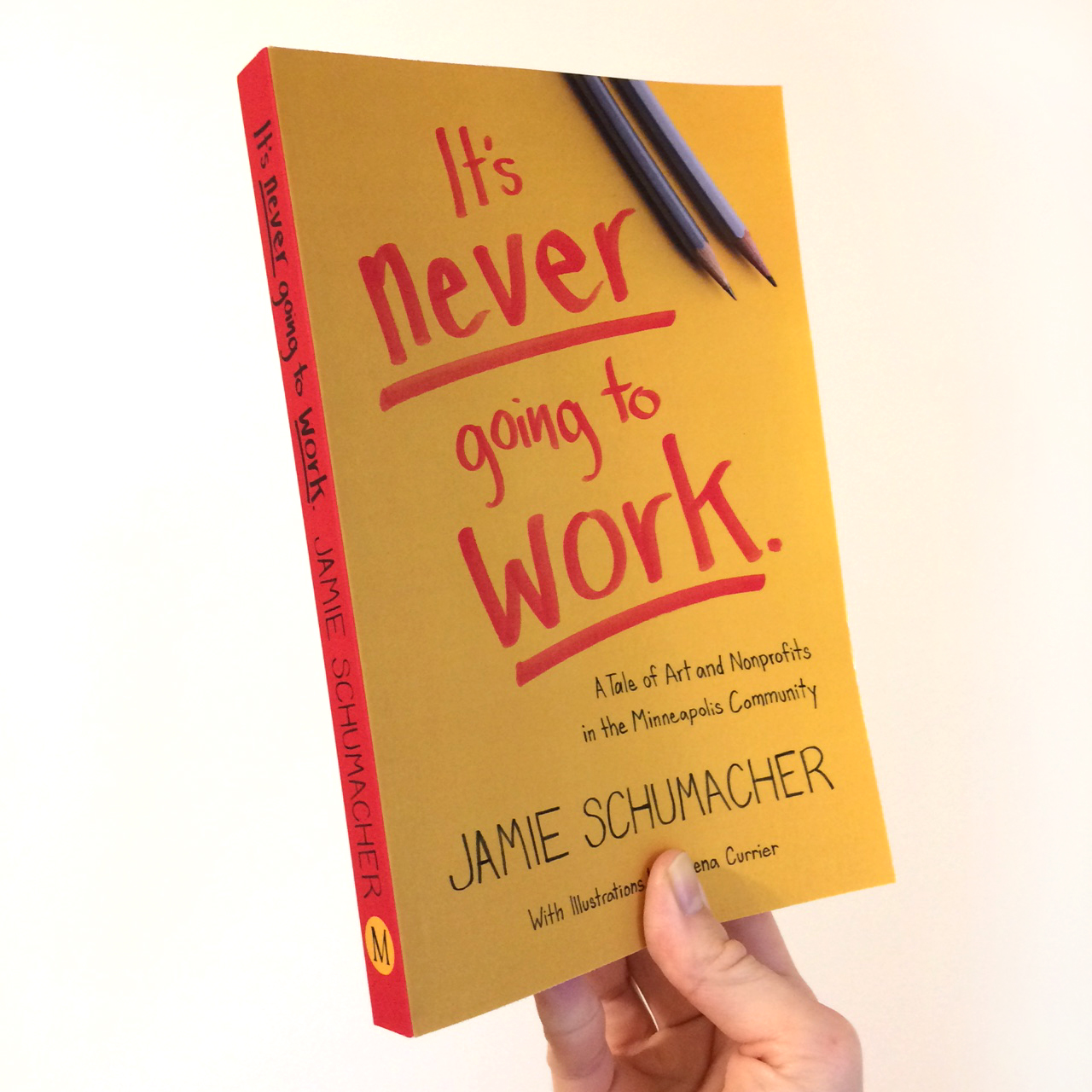 The finished result!
This project was special for so many reasons. First and foremost, Jamie is a dear friend of mine. Designing a book for someone for whom I have so much admiration and respect was a dream. Also significant about this project was the fact that it was published through my micro-press, Marjorie Books. Having the opportunity to help a book this good make its way into the world was an honor.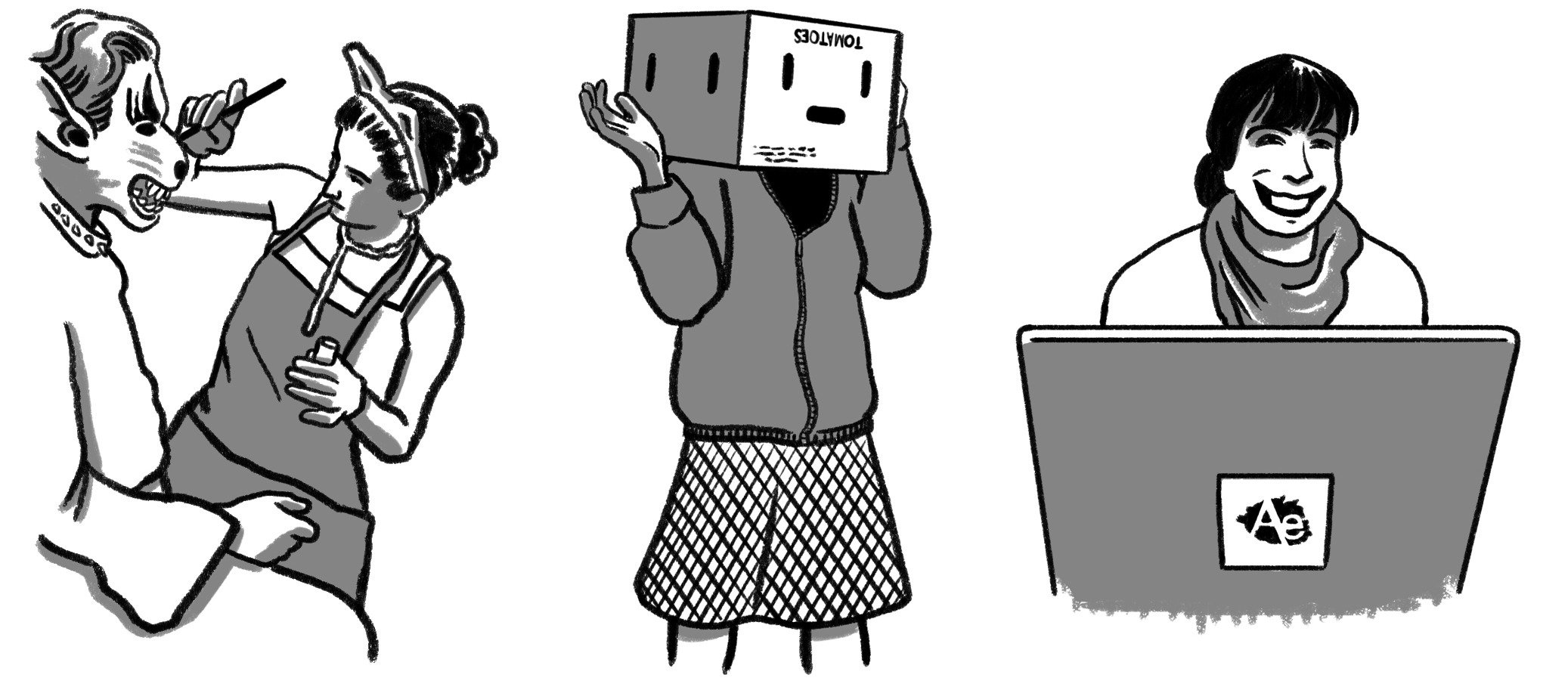 A trio of illustrations of Jamie, by me.
As a book designer, I'm sometimes asked whether I read the books while designing them. Most of the time, I'm so deeply in "design mode" that I only see the text as characters on a page. But occasionally, I come across a book that's so darn readable I can't help but absorb passages as I go along. Jamie's book was like that—even though I'd already read it before beginning the design! Her writing is warm and engaging; it pulls you right in.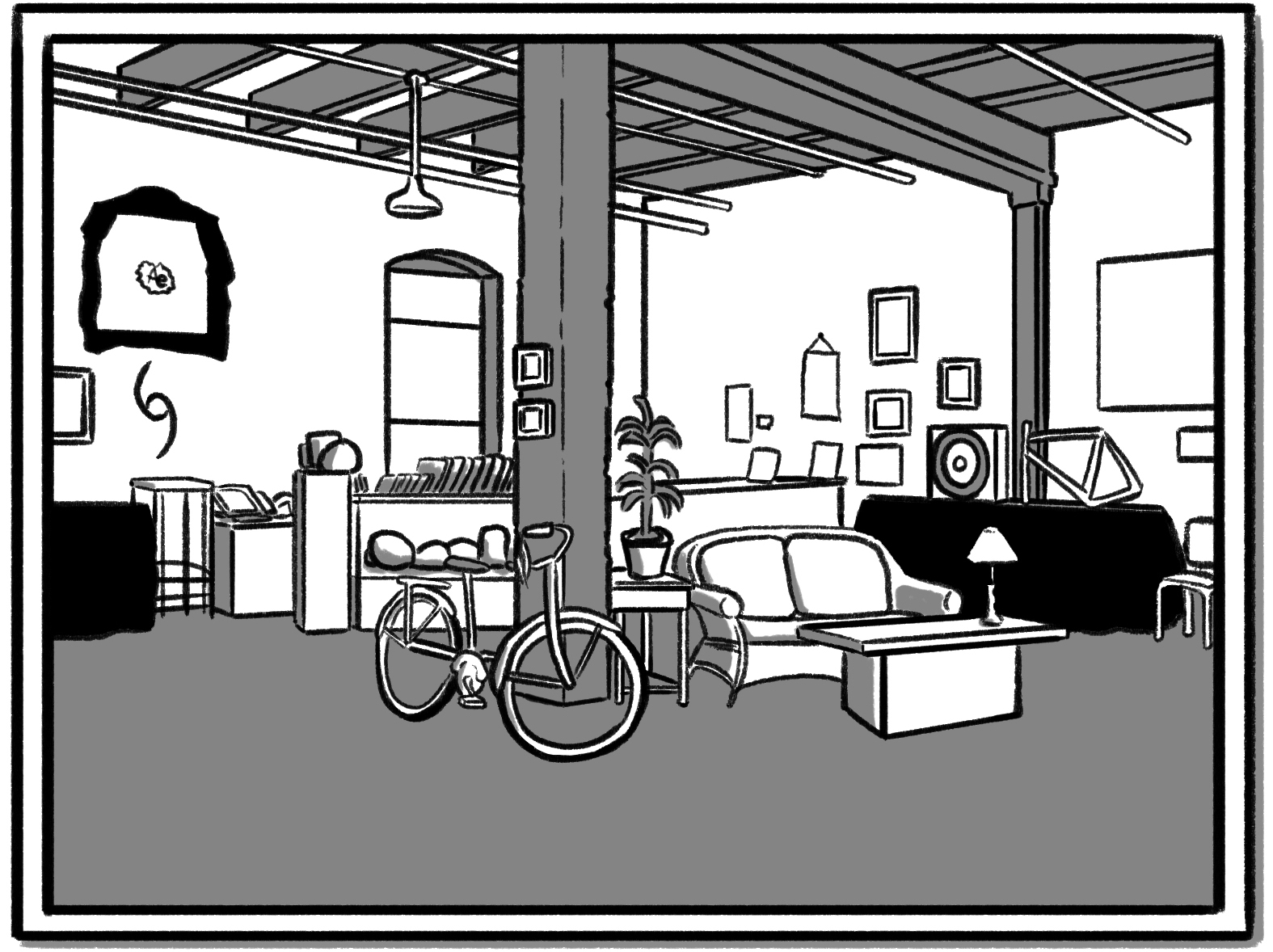 The old Altered Esthetics space, in the Q.arma Building, decked out for the 2007 Bike Art show.
The full title is It's Never Going to Work: A Tale of Art and Nonprofits in the Minneapolis Community. The book tells the story of how Jamie came to Minneapolis, and of Altered Esthetics, the gallery she founded there. It was through AE that I met Jamie, back in 2010. I was instantly smitten. Before long, I found myself volunteering to help with AE shows, contributing comics to AE anthologies, and even going on cartoonist camping trips that Jamie organized. Jamie works harder than just about anyone I know, but somehow maintains a level of excitement and enthusiasm the whole time that makes you think, "wow, working hard looks FUN!" Everyone who meets her inevitably compares her to Leslie Knope. Just like Jamie, It's Never Going to Work is wise, warmhearted, and intimate. It is essentially a culmination of all that is great about Jamie, in book form.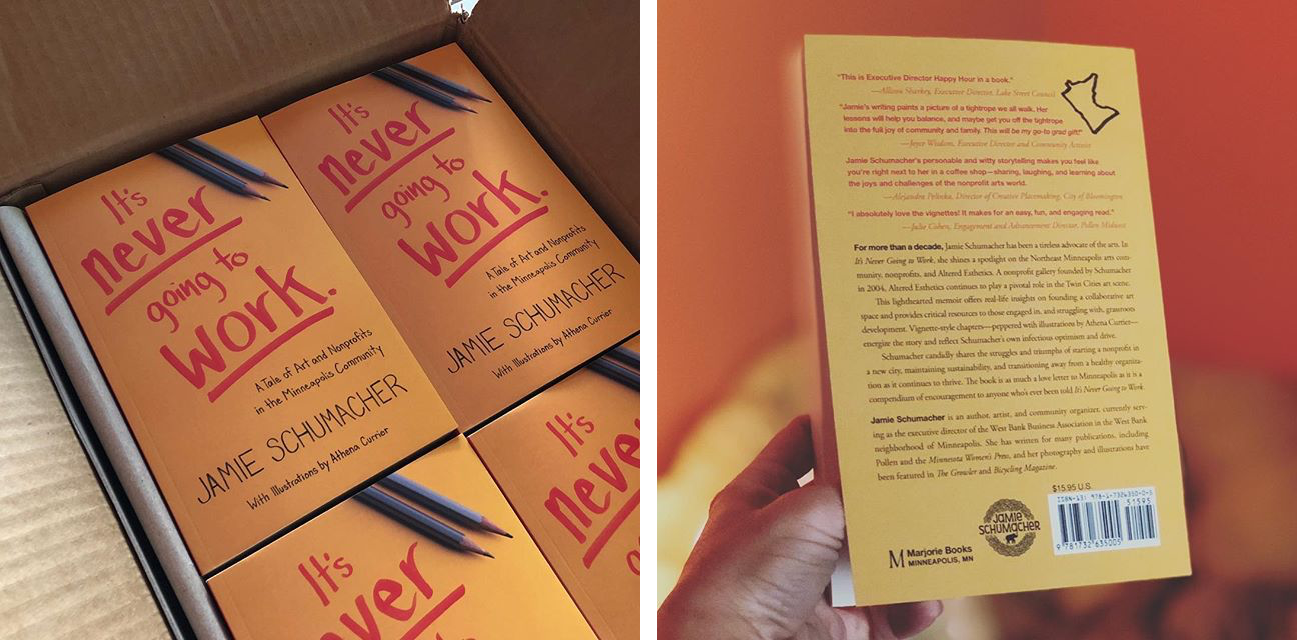 Freshly unboxed copies. (Photos by Jamie Schumacher.)
The book was released this October. We had a wonderful, stuffed-to-the-gills release party at Eat My Words Bookstore in Northeast (the neighborhood where it all started). Though there was freezing rain outside, it was warm and cozy inside, with the crowd stretching into every available corner.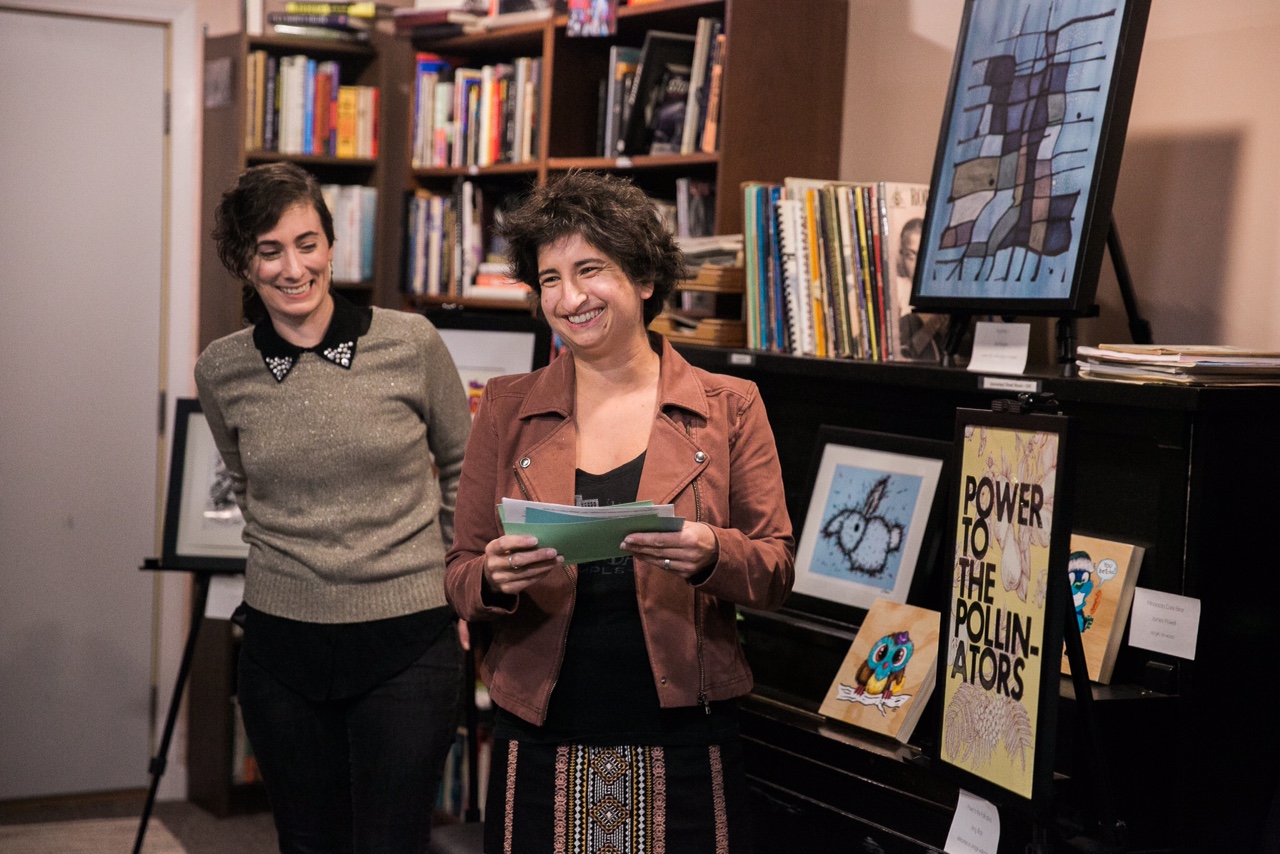 Me and Jamie at the release party at Eat My Words. (Photo by Noelle Bakken.)
Books like this are why I love being a freelancer. Not only do I have the freedom and flexibility to work with friends whose projects I find personally compelling, I also get to stretch my design muscles in new ways. For Jamie's book, the design work included a hand-lettered cover and fifty spot illustrations.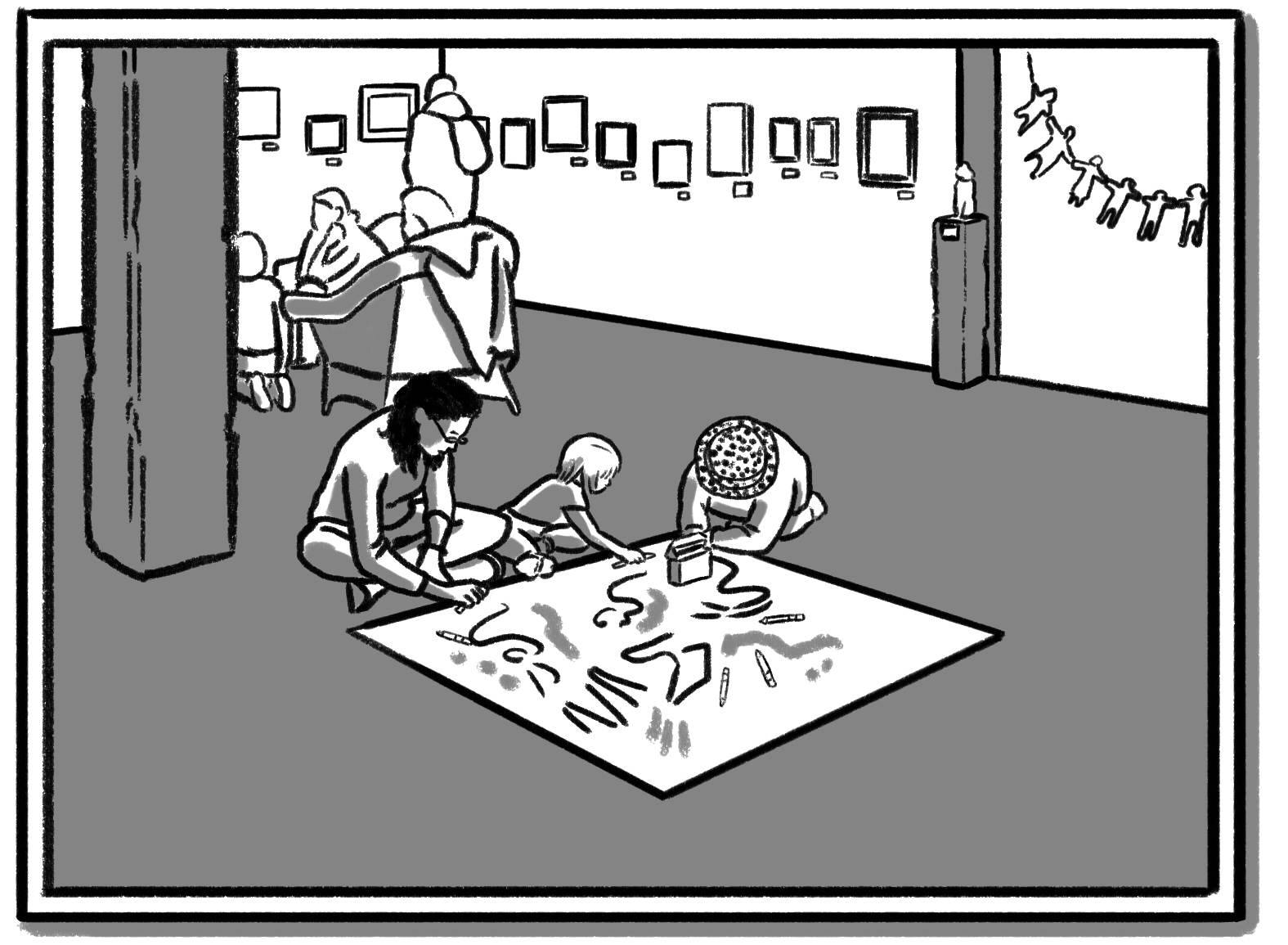 Altered Esthetics during the annual Children's Art Exhibit.
You can order Jamie's book online right here. It is also available at many bookstores throughout the Twin Cities. If you don't see it, you can ask the store to order copies. This is a great way to support your friendly local indie author.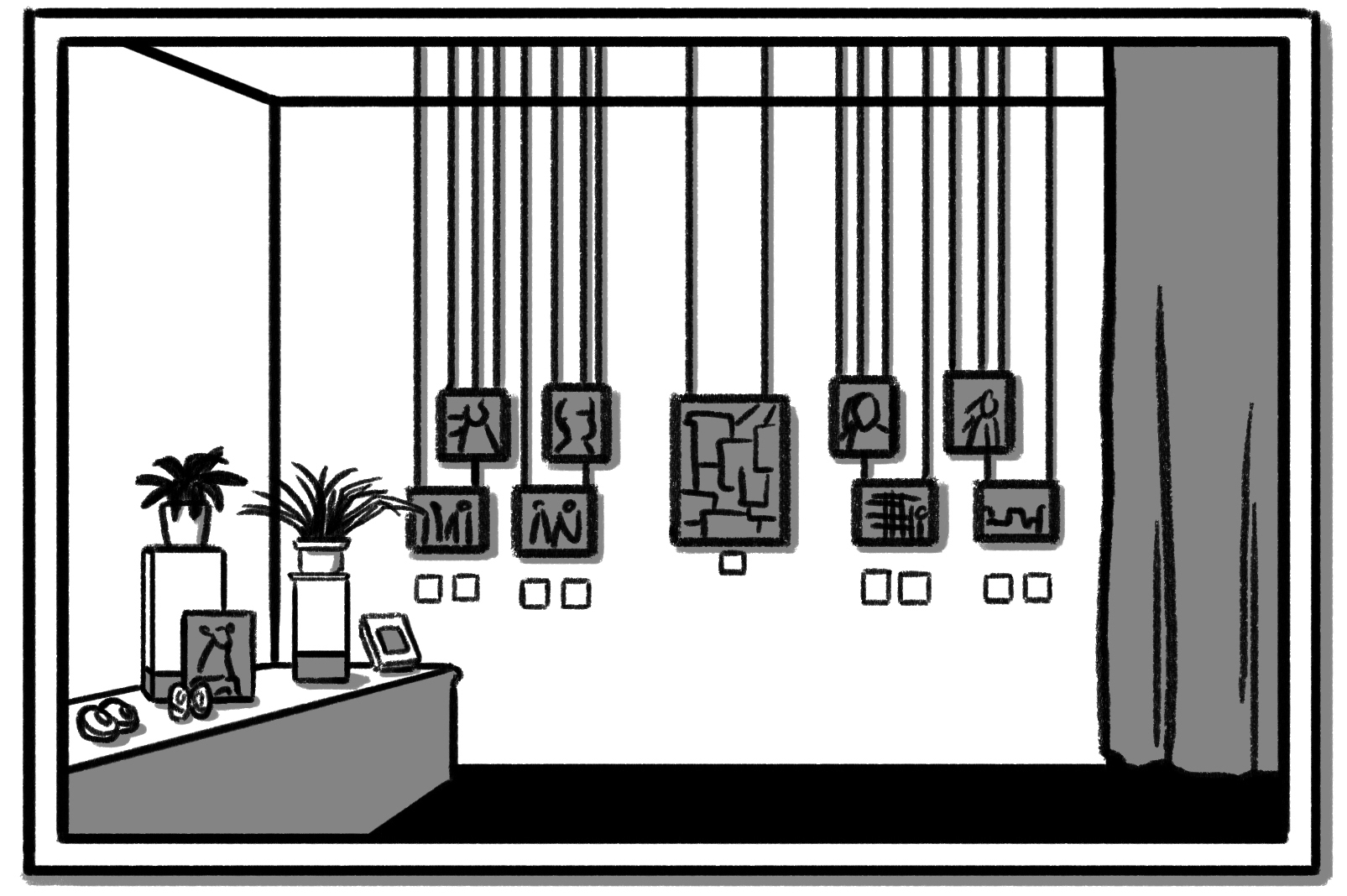 Mask Theory at Artistic Indulgence.
I feel so lucky to have been a part of this project, and simply to know Jamie. Whatever her next project may be, I know it will be great—and I hope she keeps writing books about it!