My favorite book design projects are often those with a sense of the tactile. So it's always a treat when I work with an author who is interested in featuring hand lettering on their cover. Last winter, I worked on one such title with author and musician Robert Hunter. His novel, Relapse: A Love Story, features white water rafting, soul searching…and lots and lots of drinking. After an initial conversation with him about what he was looking for, I got out my sketchbook and started doodling: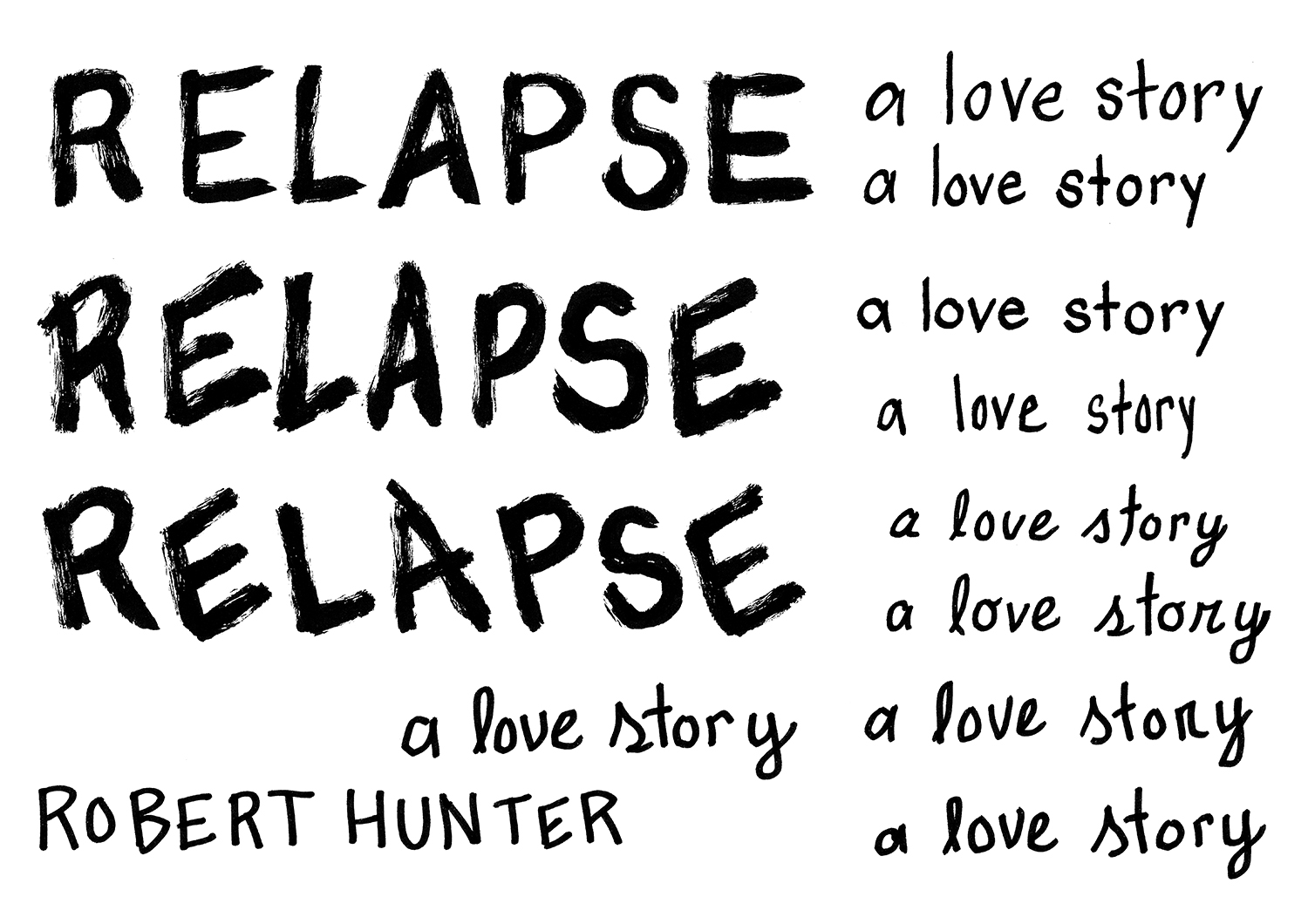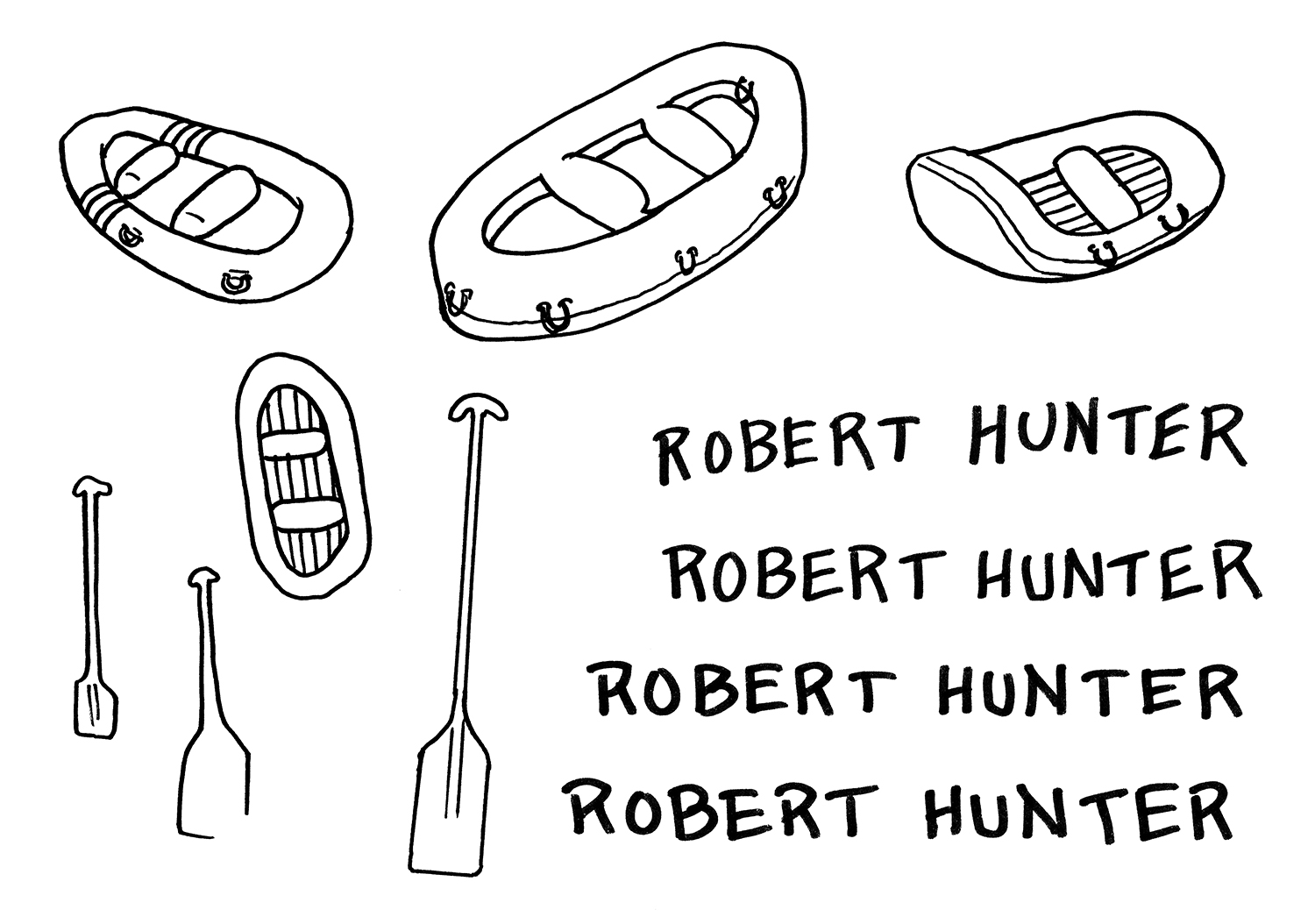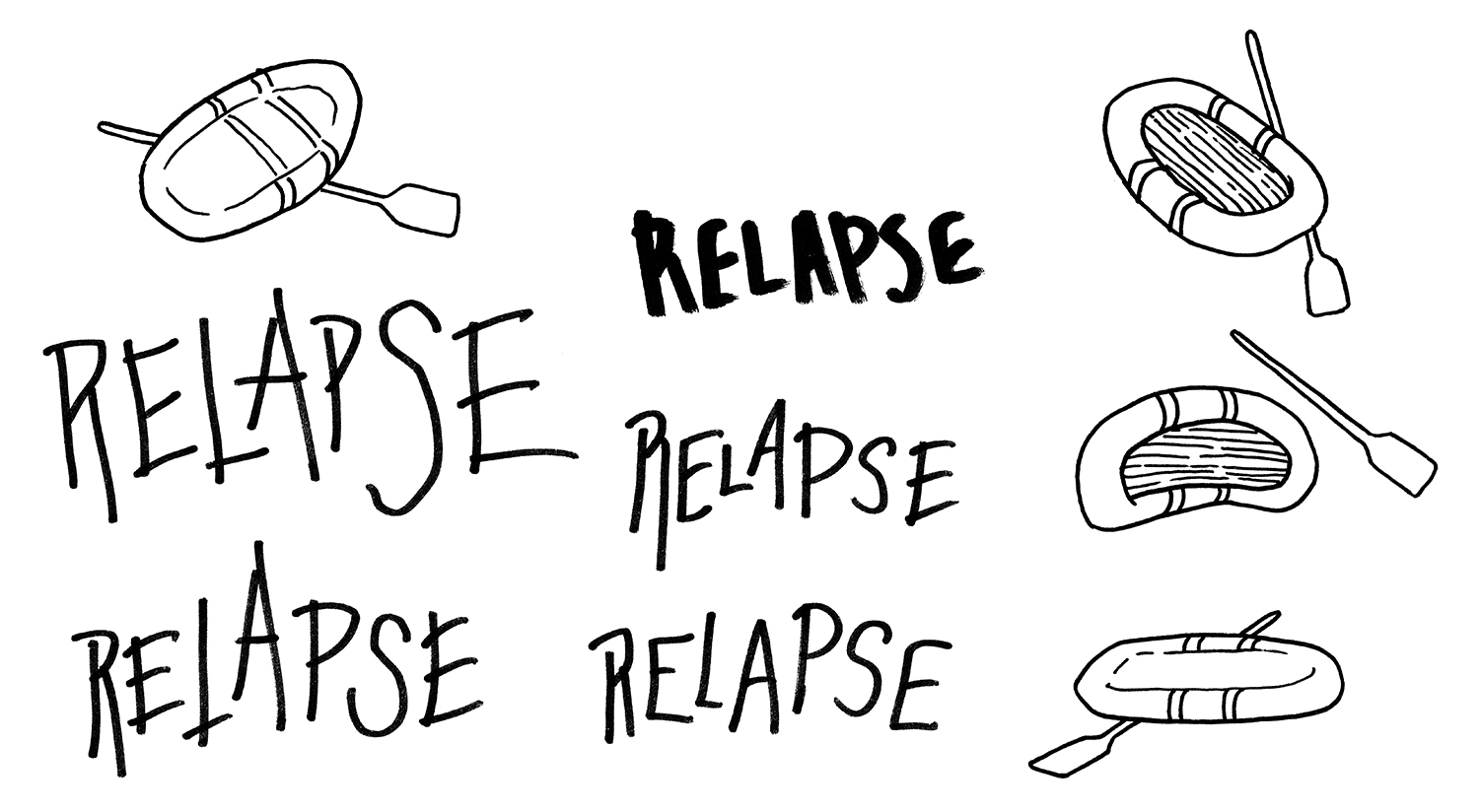 Once I had a bunch of text and illustrations to work with, I scanned everything and started in on the concepts. I wanted to give Robert a variety of options to choose from, but still have each concept convey the book's originality and tone. I sent him four concepts. Here are the three we didn't choose: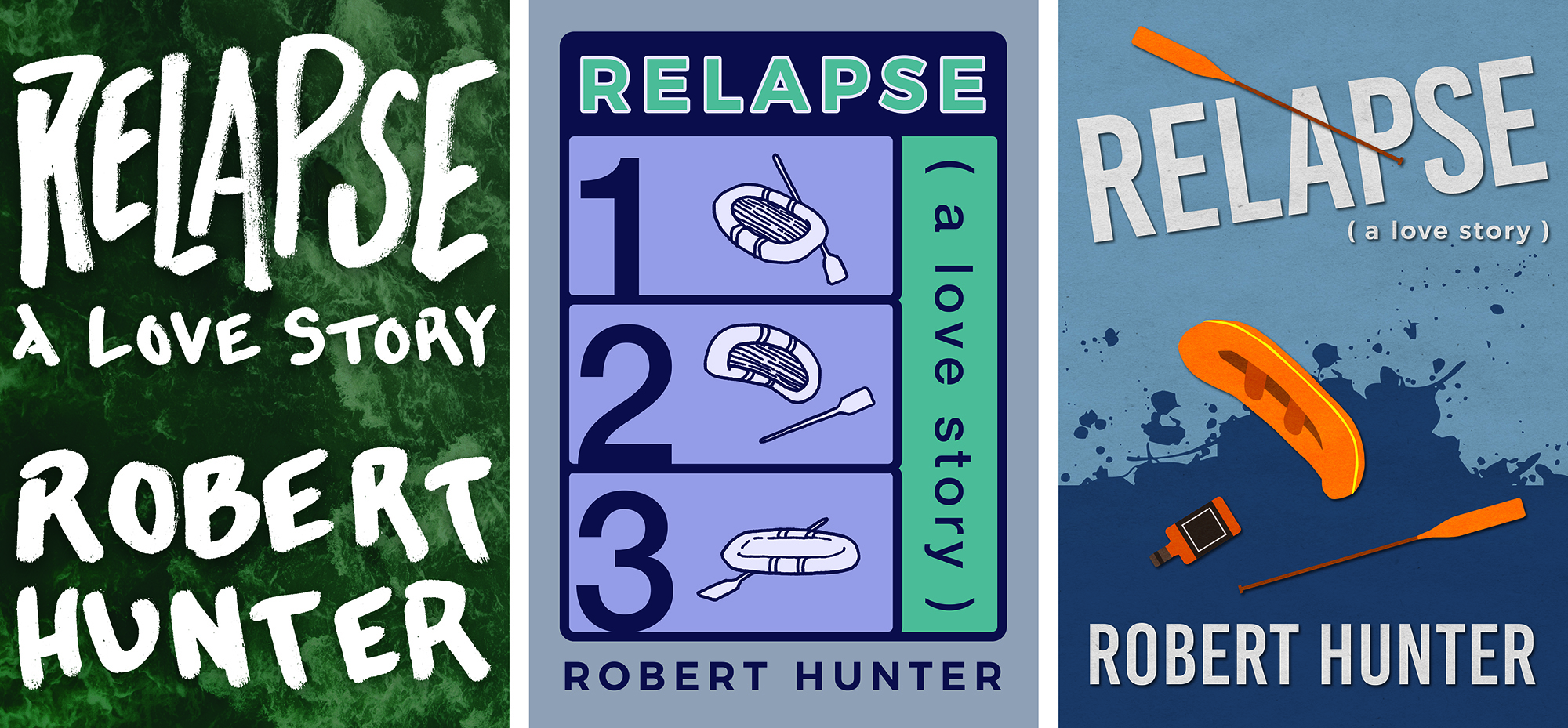 Below is the winner. While there were some fun ideas in the unused concepts, I'm glad we ultimately went with something so clear and simple. No unnecessary clutter; just a little doodle of a liquor bottle, and giant hand lettered text that fills the canvas.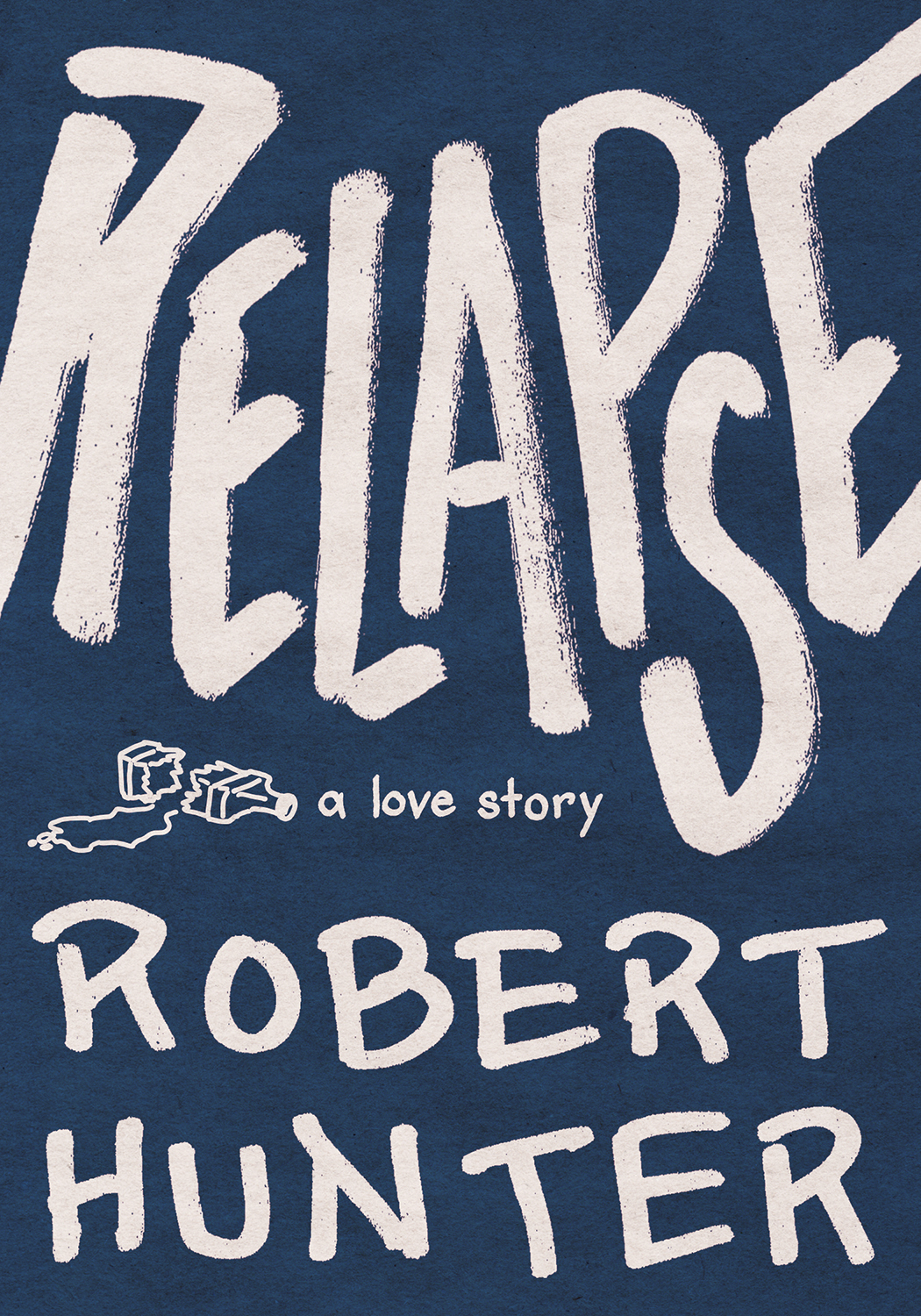 When we did the rest of the cover wrap, we decided to go with a bright pink spine (I love a pop of color on a spine). Here's a photo of one of the advance reader copies: