Three more books from my 2017 reading list: Gypsy Rose Lee's The G-String Murders, Jeff Guinn's The Road to Jonestown: Jim Jones and Peoples Temple, and Elena Ferrante's My Brilliant Friend.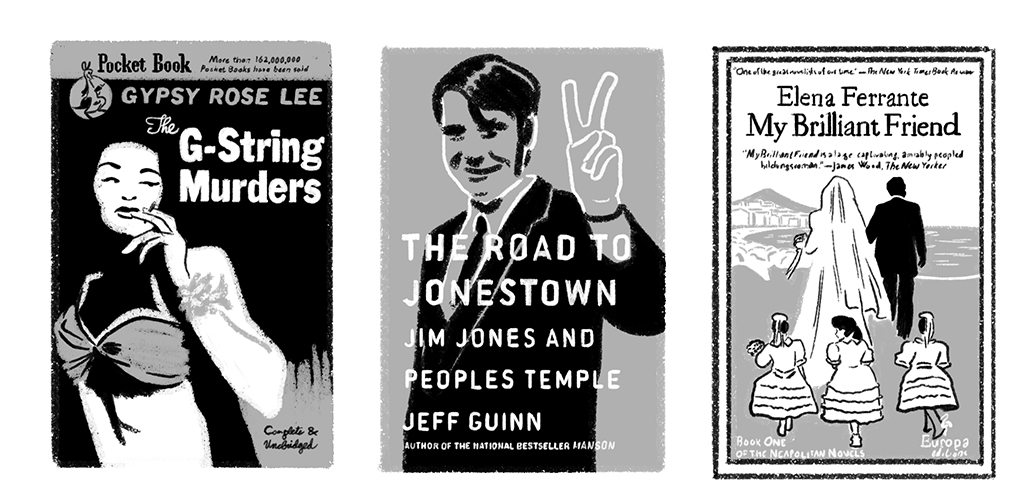 The G-String Murders was another title from the Feminist Press' Femmes Fatales series. Written by famous burlesque dancer Gypsy Rose Lee, this was a quick, fun read with a good sense of humor.
The Road to Jonestown was my second Jeff Guinn book. in 2015 I read Manson. Jonestown was equally fascinating, both as a portrait of an individual, and a cultural moment.
It's hard to know what to say about Elena Ferrante, as her praises have been sung elsewhere loudly and frequently. She's a great writer, and I am forever a happy sucker for books about female friendship. I just got The Story of a New Name (book two in this quartet) from the library. Looking forward to it!