Here are the next three illustrated covers from my 2017 reading list: Jean Godfrey-June's Free Gift with Purchase: My Improbable Career in Magazines and Makeup, Han Kang's The Vegetarian, and Olivia Sudjic's Sympathy.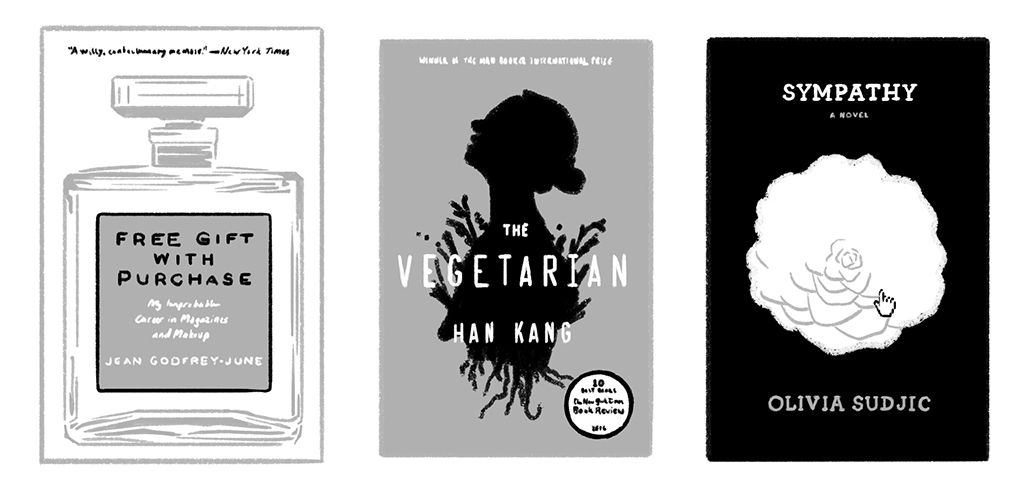 I came to Godfrey-June's memoir via Cat Marnell's. Marnell worked with Godfrey-June at Lucky, and wrote glowingly about her in How to Murder Your Life.
I picked up The Vegetarian at Amherst Books during my trip to Hampshire College in April. I inhaled it immediately. It is deeply weird, and very good.
Olivia Sudjic's Sympathy is also a very strange, obsessive novel, and another one I greatly enjoyed this year. Sudjic writes extremely well about the seduction of stalking a stranger's (seemingly perfect) life via social media. The book also has many devastating and poignant words about men who assault women and continue to succeed publicly in spite of it.