One of the coolest things about my job is that, not only do I get to design a wide variety of books, but I also have the freedom to play around with different styles when designing marketing materials for our company.
An especially fun one from last fall was an illustration of a beaver (the company mascot) done digitally, but made to look like a paper cut-out, with the help of textures and lots and lots of drop shadows.
Here is the first iteration, used for postcards that we gave away at the Twin Cities Book Festival:
Later, I reused the illustration for a bookmark and a holiday card: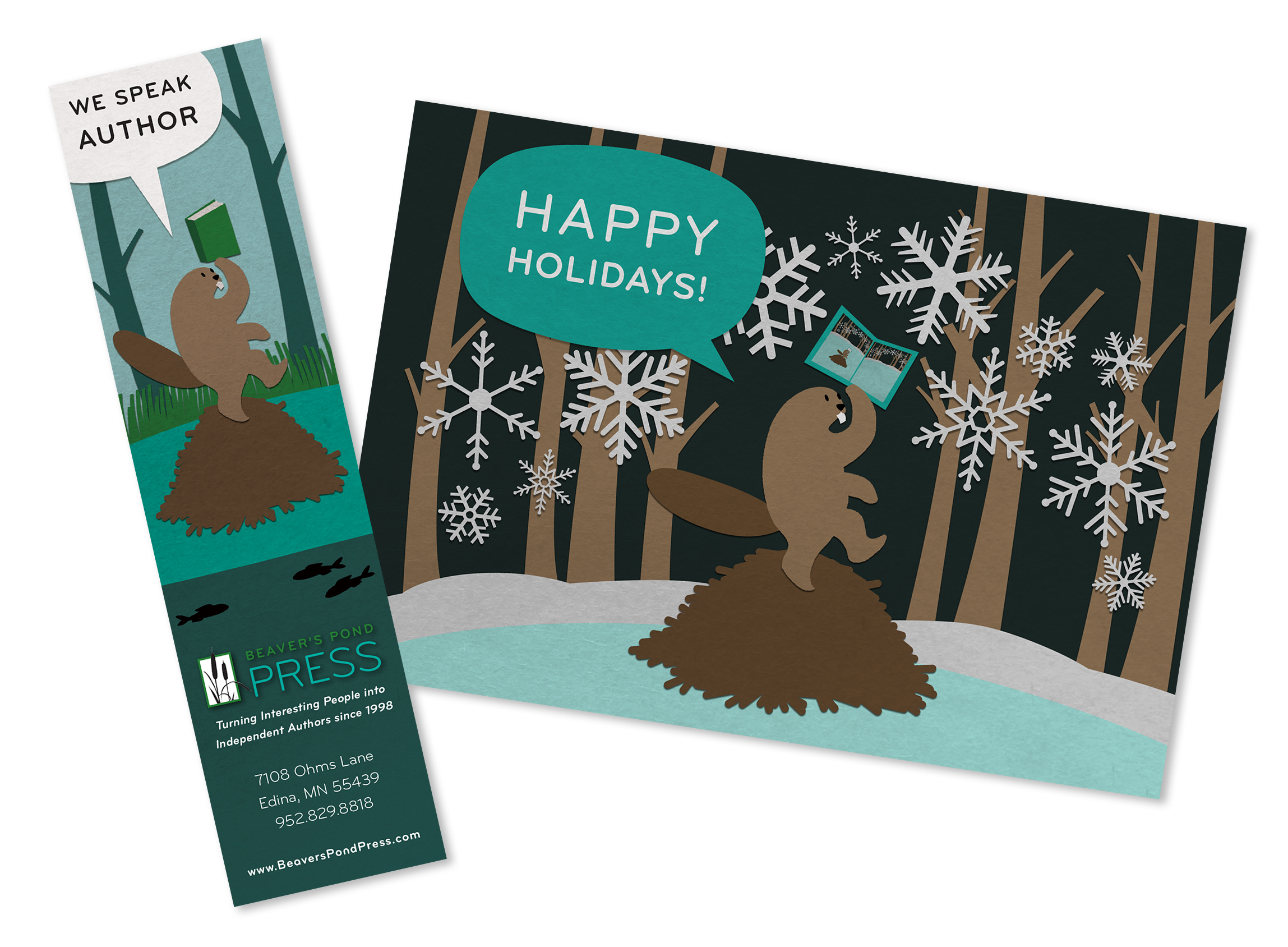 I love making design feel tactile. I'm always looking for opportunities to create the illusion of texture and dimension in book covers. This beaver was a great chance to play with this paper cut-out look, which I've since incorporated into a few book covers.