A couple Saturdays ago, I got together with Britt and Kevin at Britt's house for a screen printing party. It was great! Britt does a lot of screen printing; she has an excellent set-up in her basement, with all the right tools and equipment.
Surprising no one, I chose Patricia Highsmith for the subject of my design. I did a tidy little 5×7 three-color print. I ended up with about fifty usable prints in all. I'm happy with how they turned out! Can't wait to make another one soon.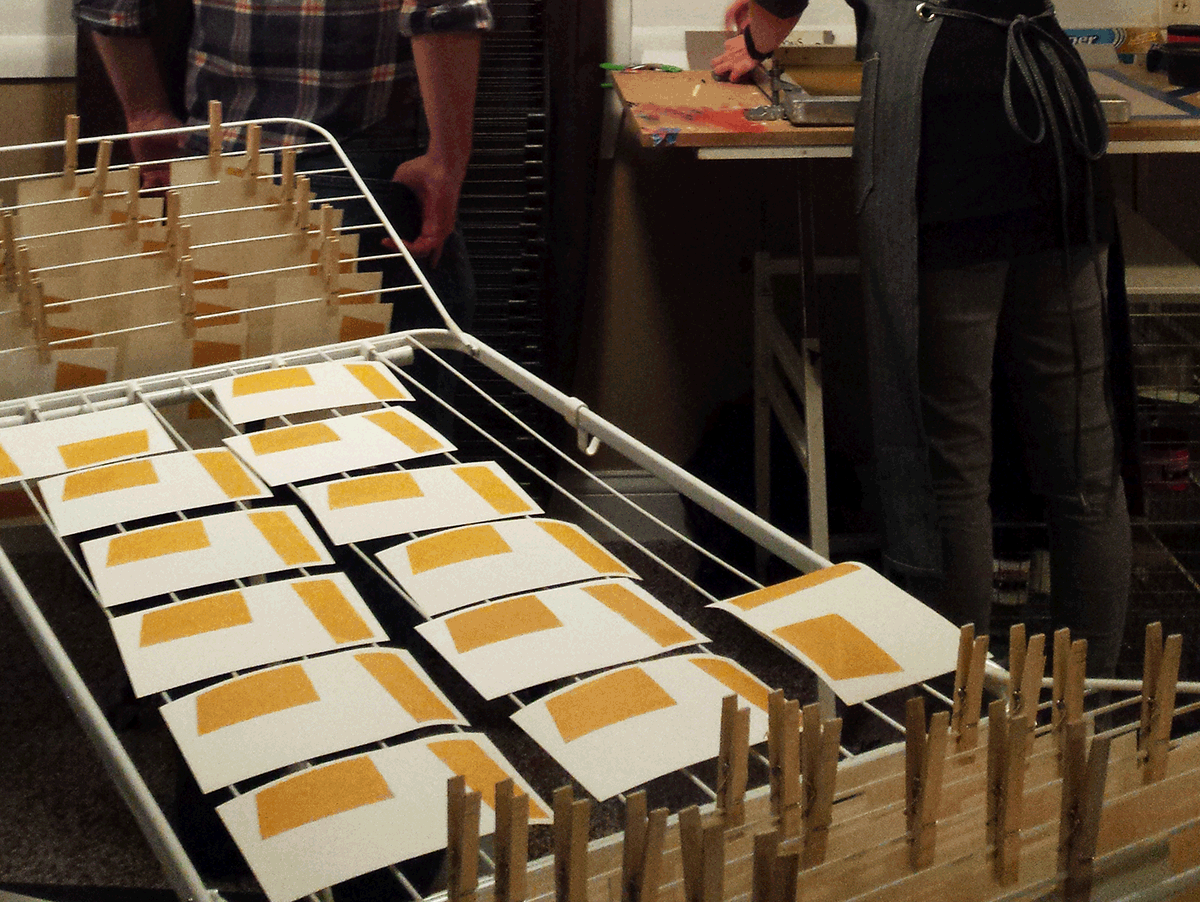 First layer.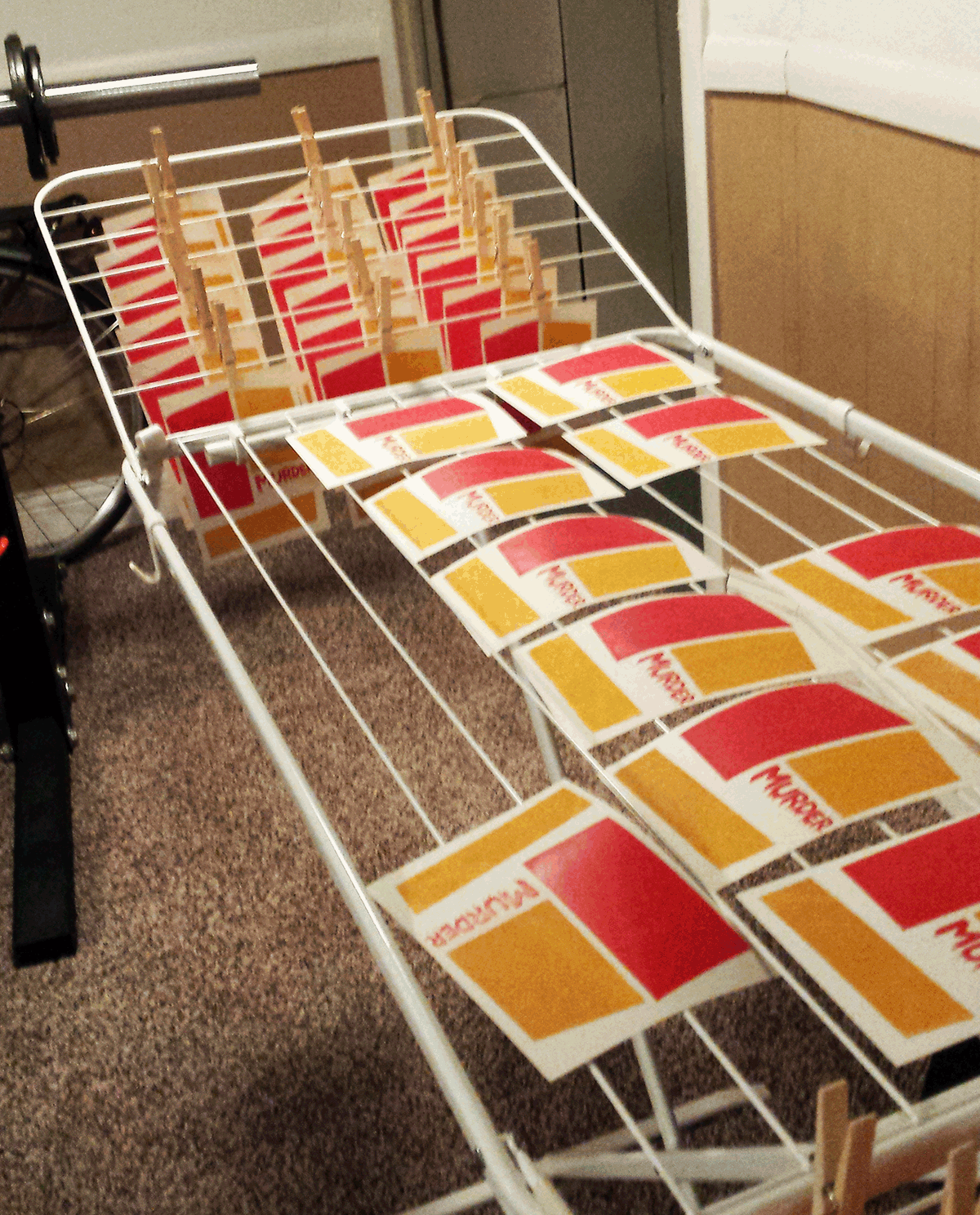 Second layer.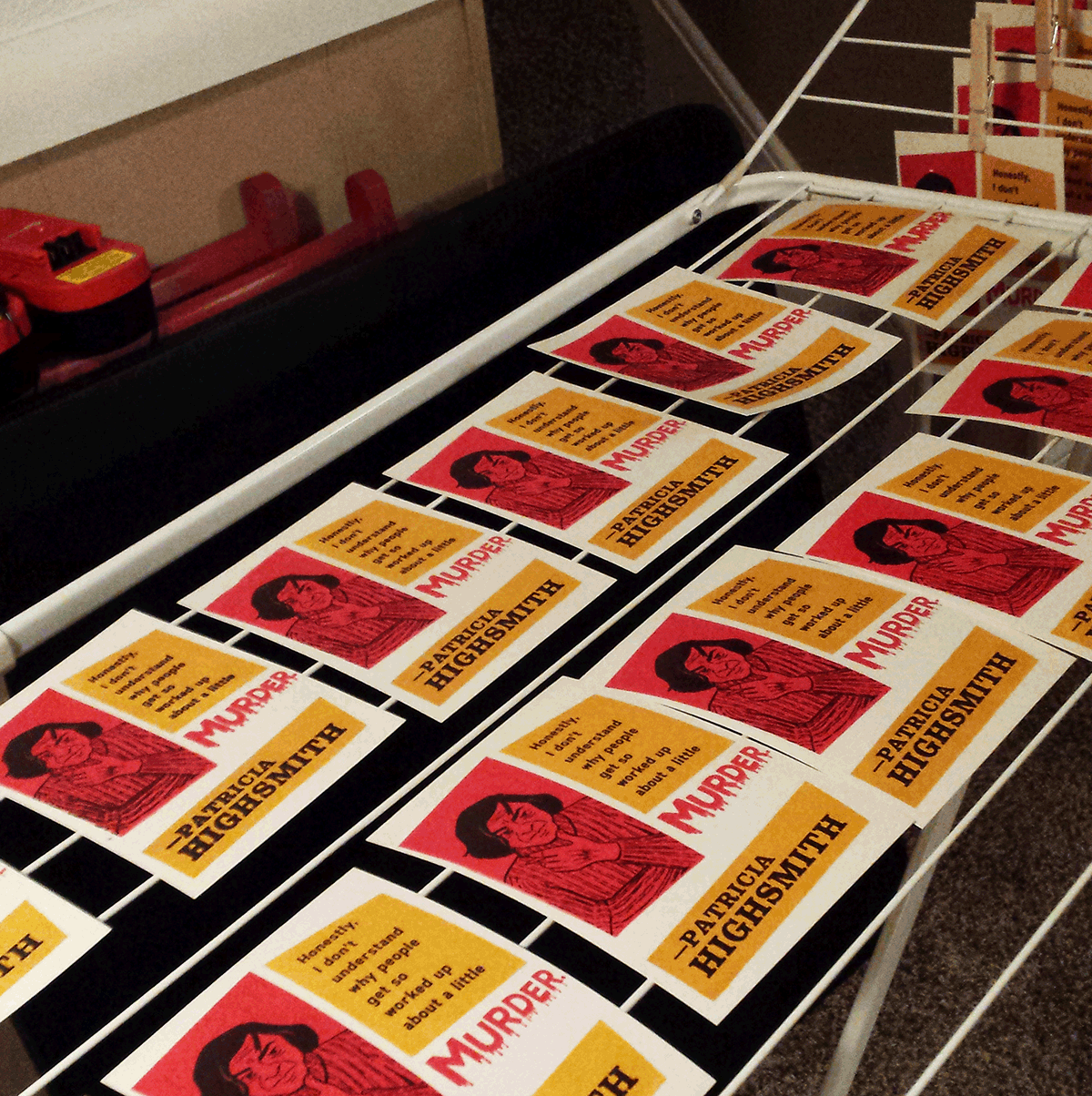 Third layer.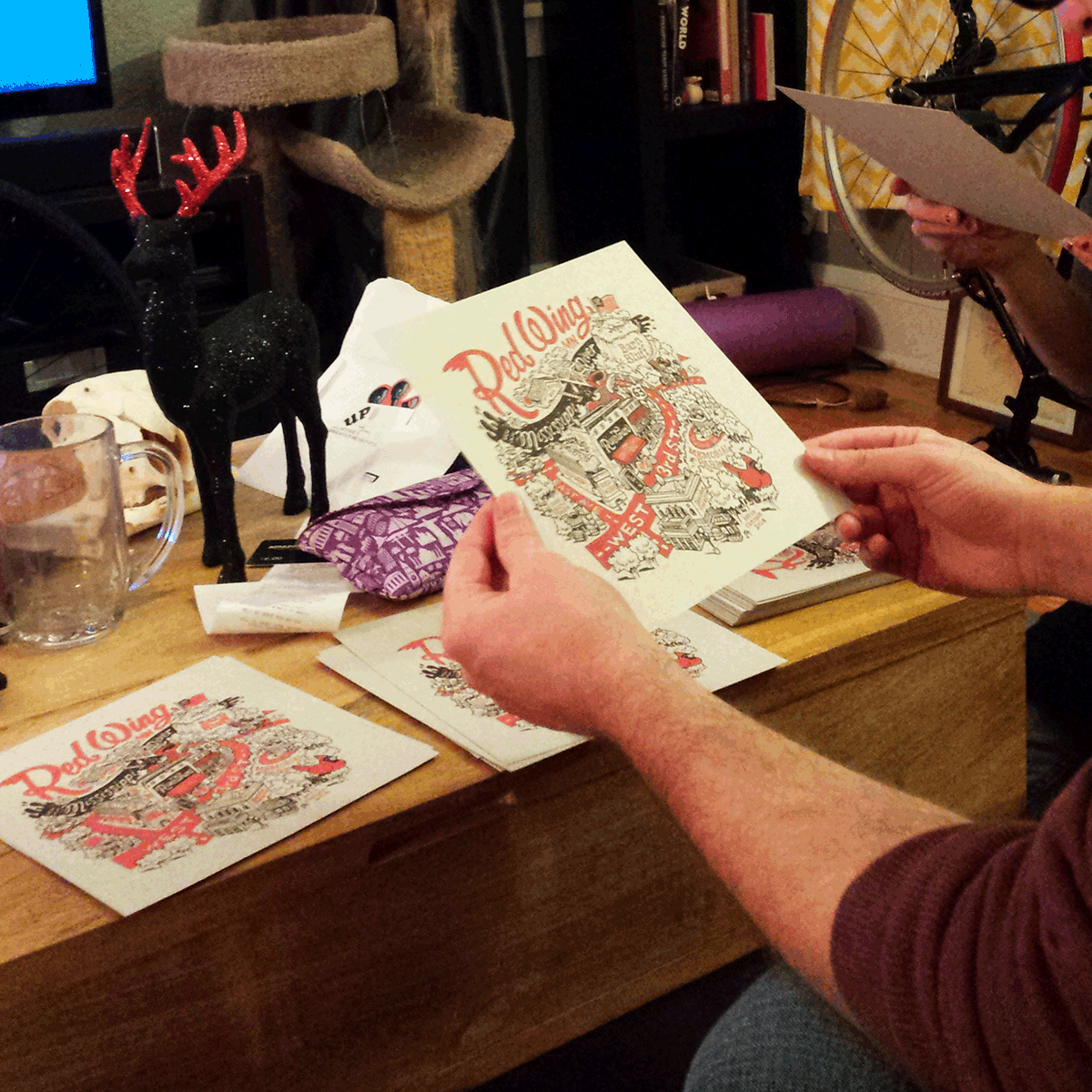 Kevin's beautiful Red Wing print.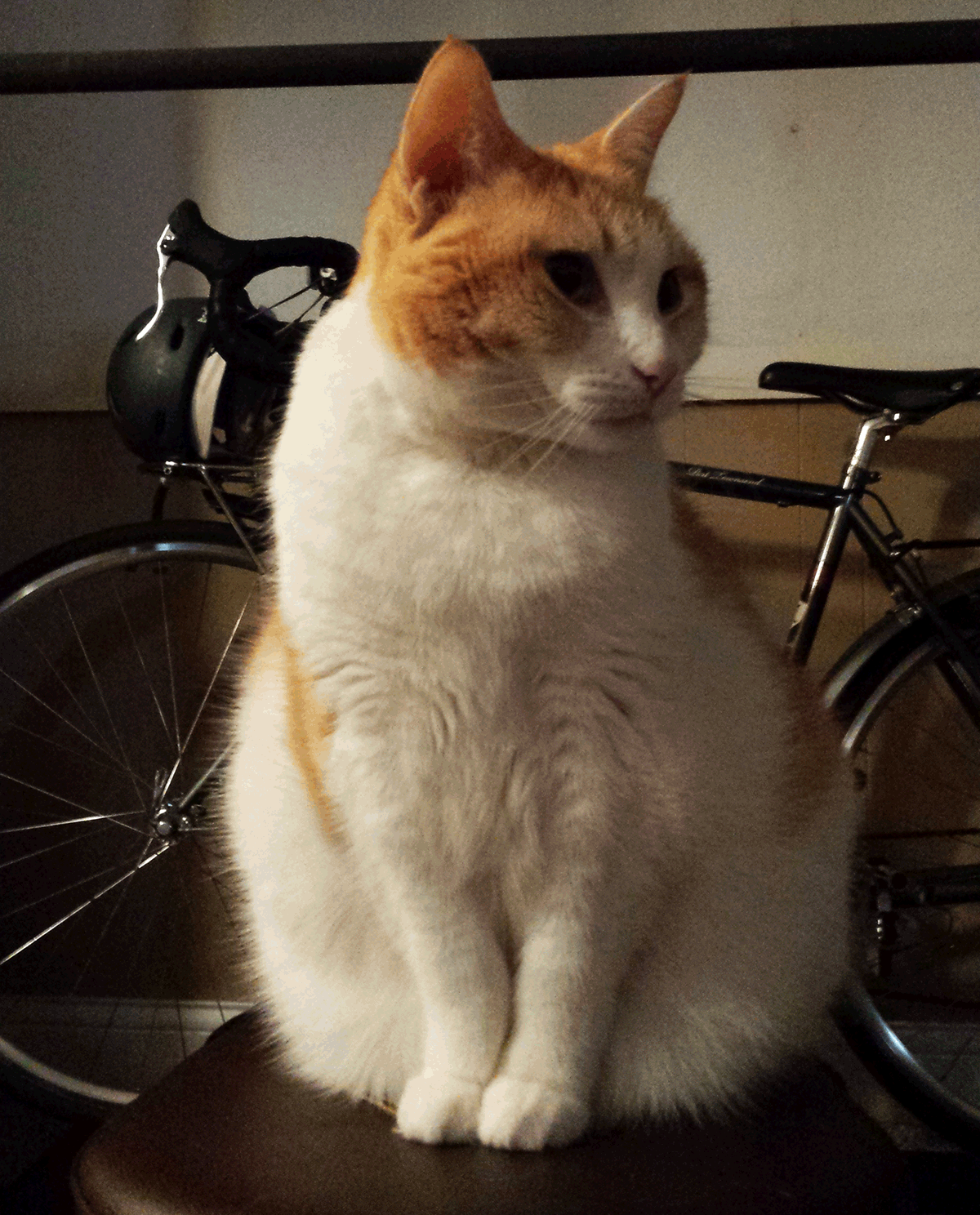 Britt's cat observed much of the printing process from the weight bench.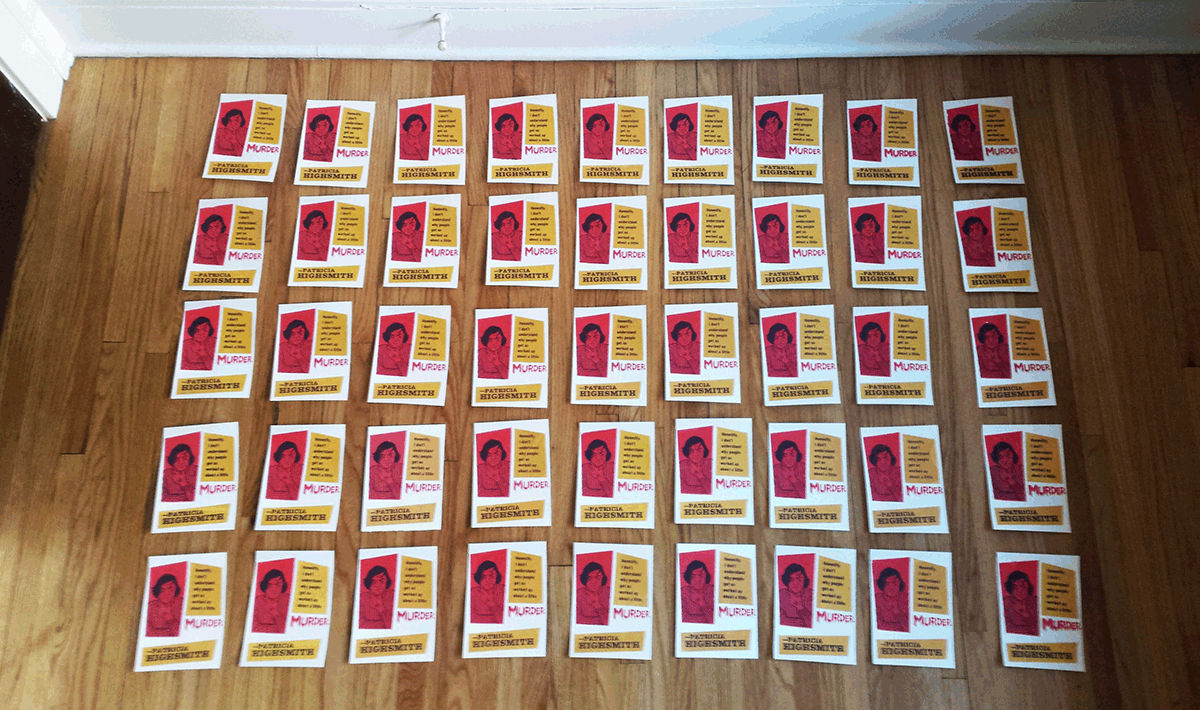 Forty-five of my favorite prints, coating my office floor.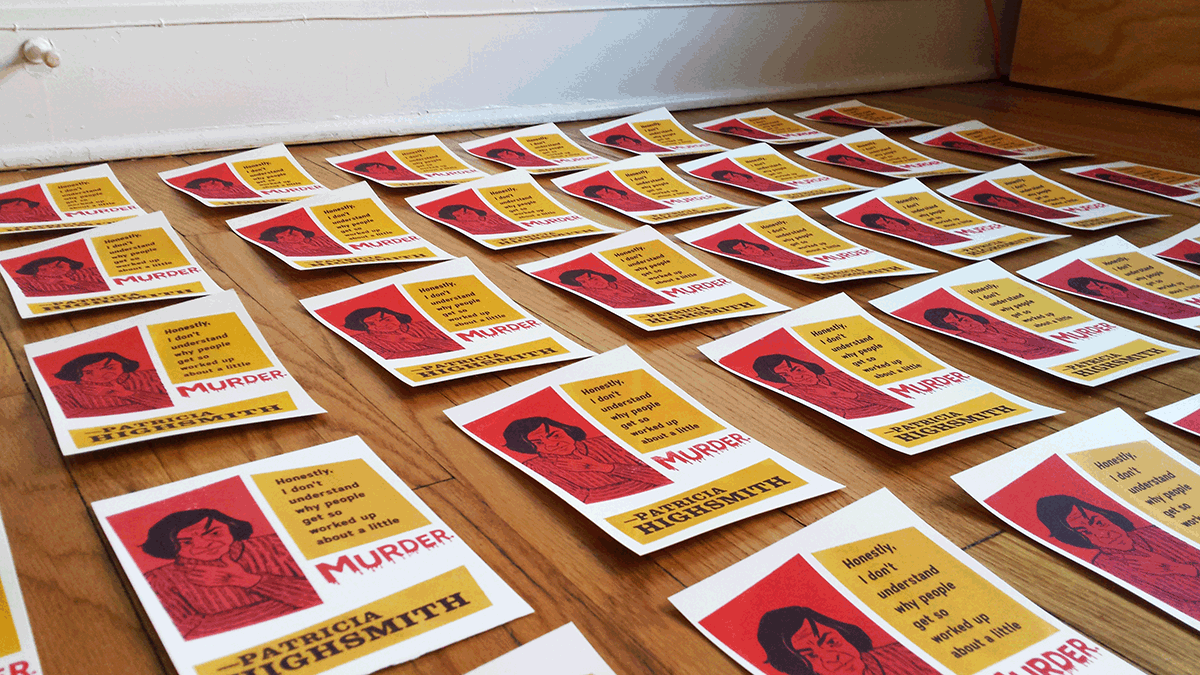 They curled a bit at first, but some time under a stack of books has done the trick.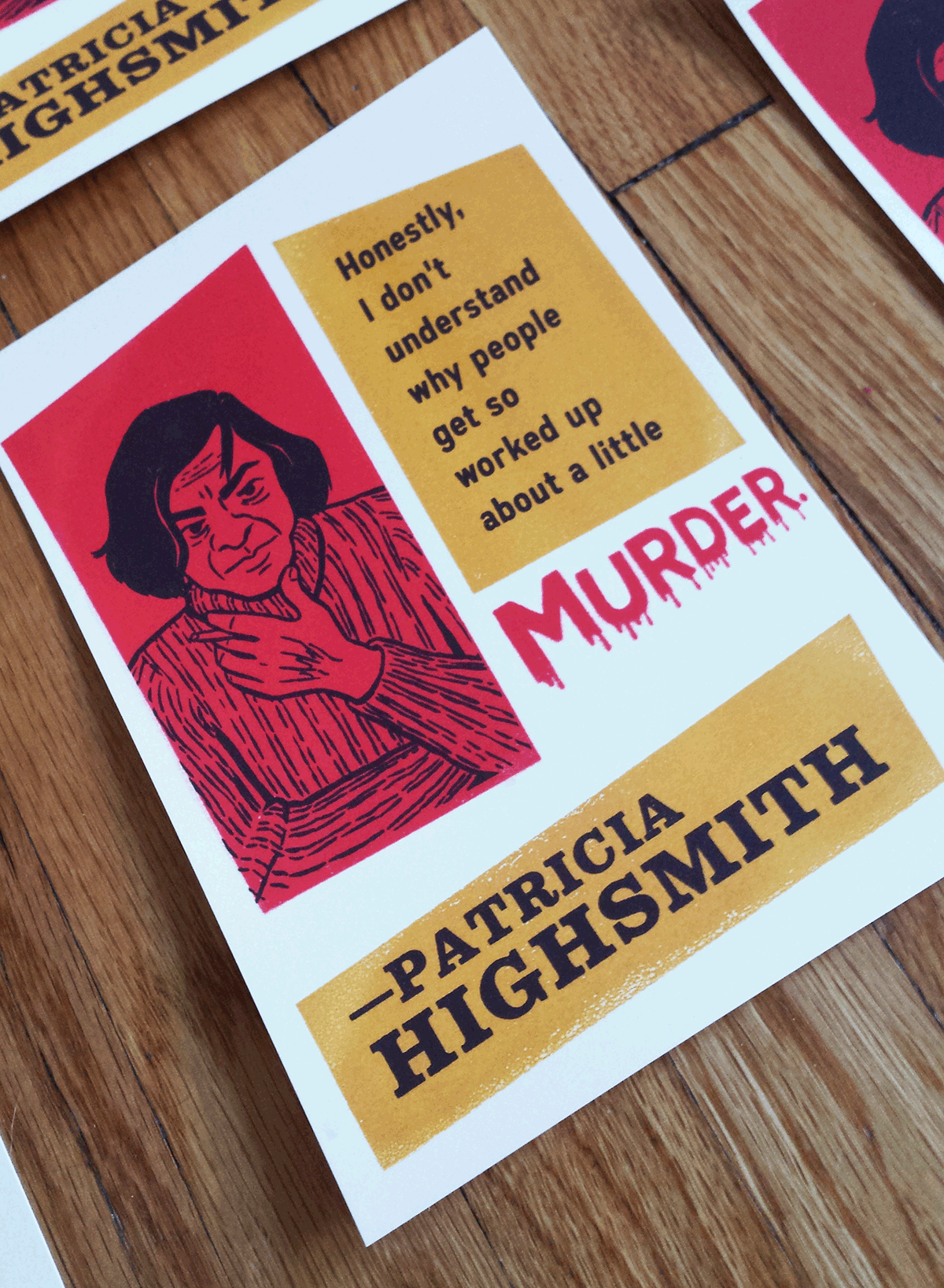 The finished product!