I said that I was going to keep reading the Feminist Press' Femme Fatales series, and I am a woman of my word. I read a bunch of them this year. And lucky me, I still have quite a few more to go! What a lovely treat to look forward to in 2017. And boy, with the state of our country, I will need it. Feminist literature is one of my favorite security blankets. (The Bachelorette is another.)
All three of these Femmes Fatales books were a lot of fun, and the essays that accompanied them were excellent. However, my favorite of this trio was, without a doubt, Bedelia.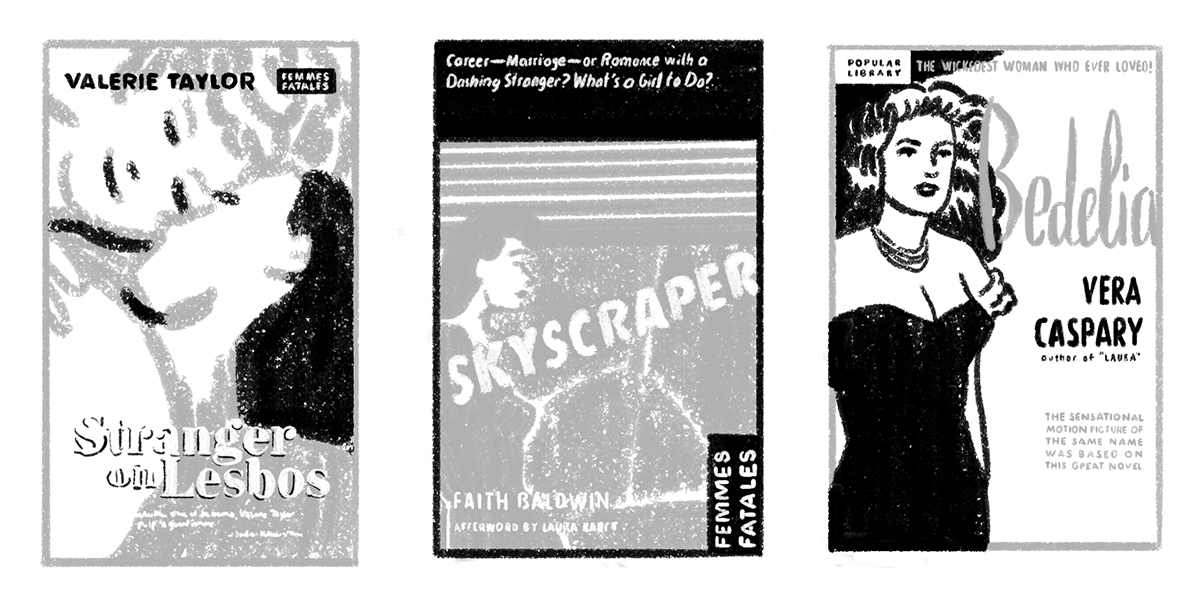 I've already mentioned how much I enjoyed Vera Caspary's Laura. Bedelia was very good as well. If you haven't read it, I strongly suggest you do. It's short and fast and lots of fun. Here are three of my favorite quotes:
Charlie pitied her because she had not been able to grow beyond these humiliations, but he was too honest to accept these as excuse for her crime. If everyone whose childhood had been sordid were to become a murderer, at least eighty per cent of the population would be homicidal.
—Page 150
…to see no evil, hear no evil, speak no evil, was as weak as deliberately cultivating evil. The careful avoidance of all that was unpleasant and unsavory was not only Charlie's greatest fault, but the fault of his people and his class. By turning their eyes and ears from evil, they nourished evil, gave it sunlight, fresh air, and the space in which to flourish. The civilized man was not the man who shut himself away from evil, but who saw it clearly, heard its faintest rustlings, exposed it, shouted about it from the housetops.
—Page 154
He became angry; angrier than he had been when he discovered his wife at the kitchen table with a wedge of cheese in one hand and poison in the other.
—Page 176