Here are three more books from last year's reading list. What do you know, all three are crime. Two of them fiction, by contemporary female crime writers, and one nonfiction, a biography of Charles Manson.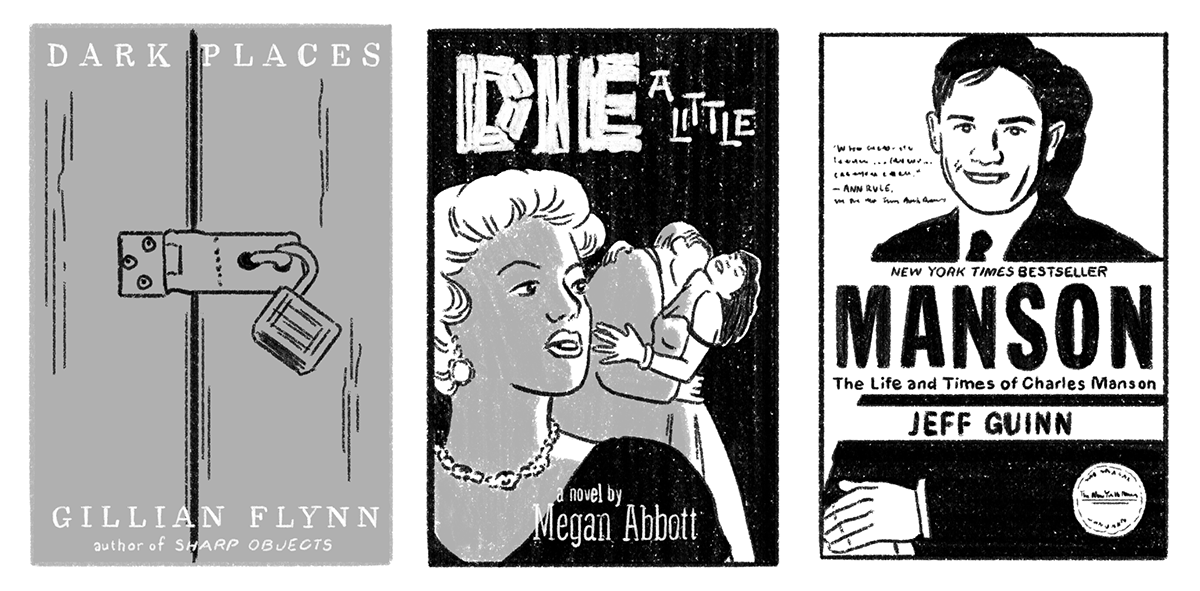 I mentioned Gillian Flynn's Dark Places last year (Thirty Mere-But-Crucial Miles). I enjoyed most of that one, but was not sold on the ending. I have yet to see the movie.
Megan Abbott's Die A Little was very, very good. I love all of Abbott's work. If you're unfamiliar with her, you could start with this New York Magazine article, Why Women Love to Read About Crime. The titular question (a sexist one) is something to which I have given some thought myself, so it was great to see Abbott of all people take it on.
Finally there's Manson, which I have already talked about (All In The Family).
Crime! Let's all go read some more of it.