Here are three more book covers from last year's reading list. We've got three different decades here: The Group was published in 1963, Glensheen's Daughter in 1998, and Veronica in 2005. It's unusual for me to read books written earlier than the 1950s. While I'm sure that's not uncommon, I suppose I could try to broaden my horizons.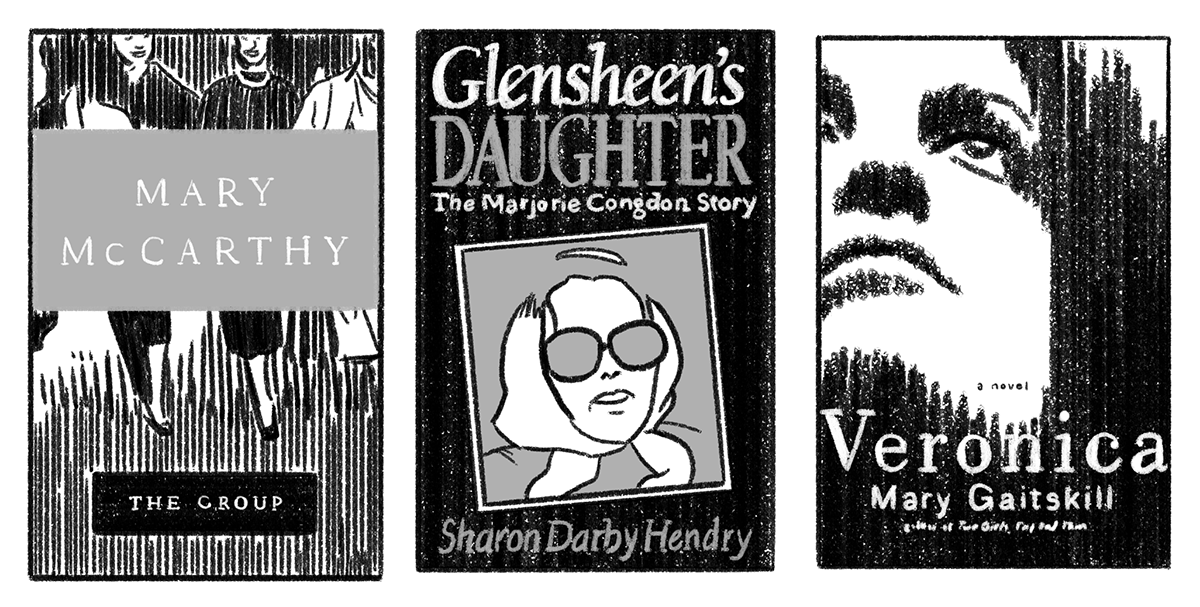 I read The Group pretty much entirely because of how much I loved Marjorie Morningstar. While I didn't love it as much as that, it was still very good. You should definitely read it.
You should already know how much I loved Glensheen's Daughter from this Marjorie of Glensheen piece from last year.
Veronica, I am sorry to say, I did not care for at all. I know Mary Gaitskill has some super fans, who seem to like books similar to ones I like, but Veronica was not for me. Oh well.