Hello again! I regret to tell you that the busy times I've been going through in work/life have not yet let up. But I still can't really complain. Life is happy and full and interesting.
Also, here are three more books: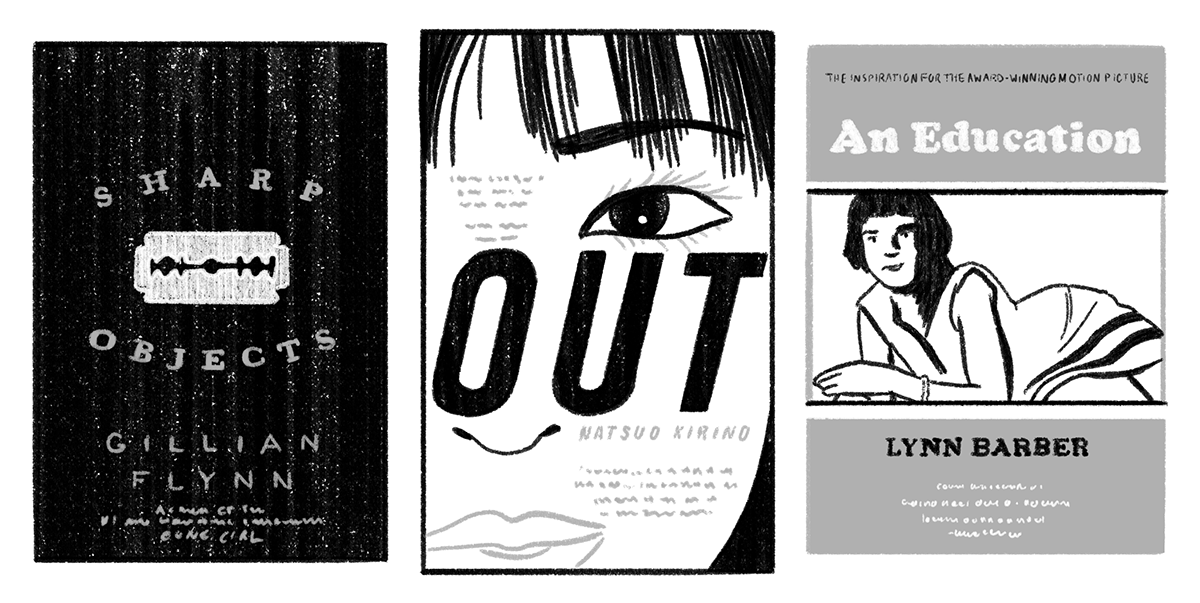 I wrote about another Gillian Flynn book, Dark Places, in Thirty Mere-But-Crucial Miles, a piece from last year. I read both that and Sharp Objects during 2015. Both were enjoyable.
Natsuo Kirino's Out was very, very good right up until the ending, which had a very problematic twist. That's always tough, when you want to recommend a book wholeheartedly…except for one (glaring) thing. That does not, however, detract from how smart and interesting Kirino is as a writer. I read another of her books several months after Out, and intend to read more in the future.
Lynn Barber's An Education is so fun, and short and fast, so what are you waiting for?