I drew and designed a lot this weekend! The start of a new map, and a series of cover designs for work. Unfortunately, none of that is in a shareable state just yet.
So, I will share three more of the books I read last year: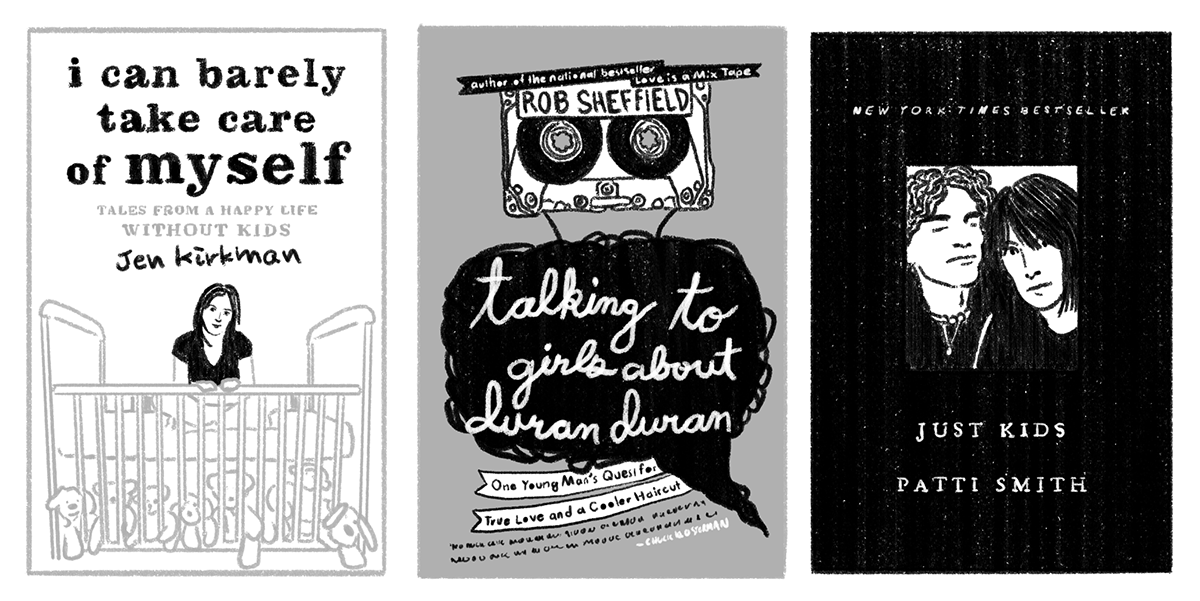 I picked up Jen Kirkman's I Can Barely Take Care of Myself after laughing quite a lot at her segments on The Pod F. Tompkast. I picked up Talking to Girls About Duran Duran because I thought Rob Sheffield's Love is Mix Tape was absolutely beautiful. It's difficult to measure anything against Mix Tape, a memoir about the sudden death of Sheffield's young wife, but Duran Duran was also good, and frankly I'll read anything he publishes.
It's difficult to know what to say about Just Kids, because it was so relentlessly hyped. It was good; it just didn't bowl me over.
I'm crossing my fingers that one of these weeks life will slow down a little bit, and I will feel less like a chicken with its head cut off, and more like a balanced human being. One of these weeks!