These three are a strange mix! A Shining Affliction is by Hampshire College professor Annie Rogers. I am sorry to say I never took a class with her while there, but I have read two of her books since graduating. Her work is fascinating and wise.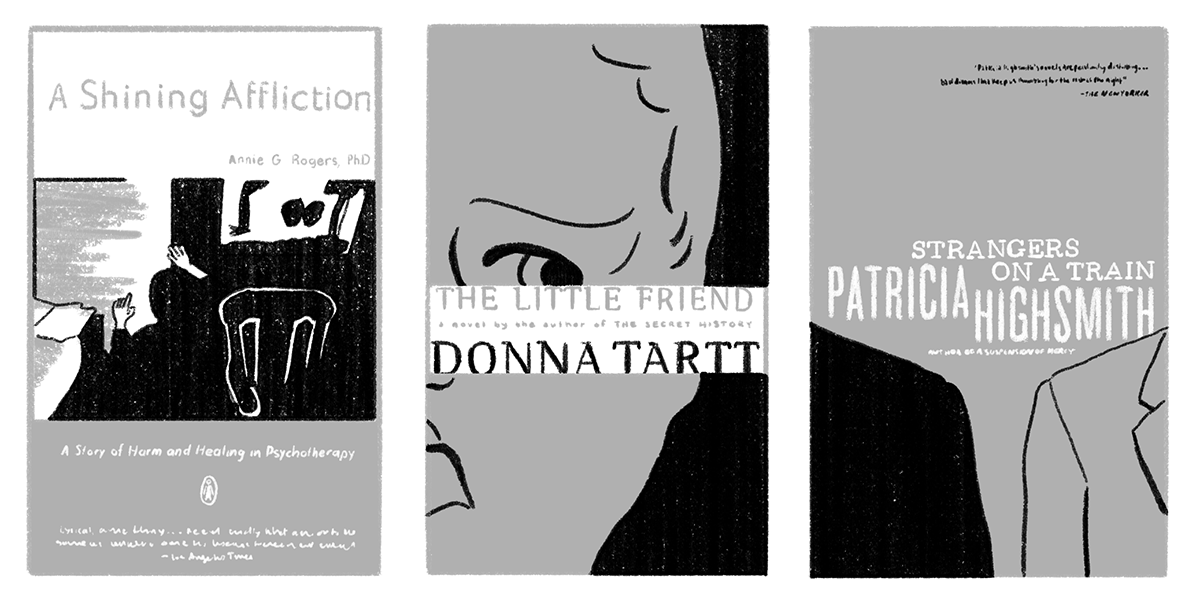 As for Donna Tartt: like most people, I absolutely loved The Secret History, but sadly cannot say the same for The Little Friend. There were a few incredible scenes and passages, but as a whole it did not do much for me.
And I do not need to say anything here about Strangers on a Train, as I already wrote about that one, and the peerless Patricia Highsmith, last June.