As you may remember, I have been doing a series of illustrations called "Homes." These are drawings of houses Jason and I have lived in, plus a few other meaningful abodes.
I made these to serve as the table numbers at our wedding. I printed out the fourteen houses at 5.5″ x 5.5″ on cardstock, with a number on the back of each. Each guest's mini-comic came with a place card that included the image and number for their table assignment. Here are some photos: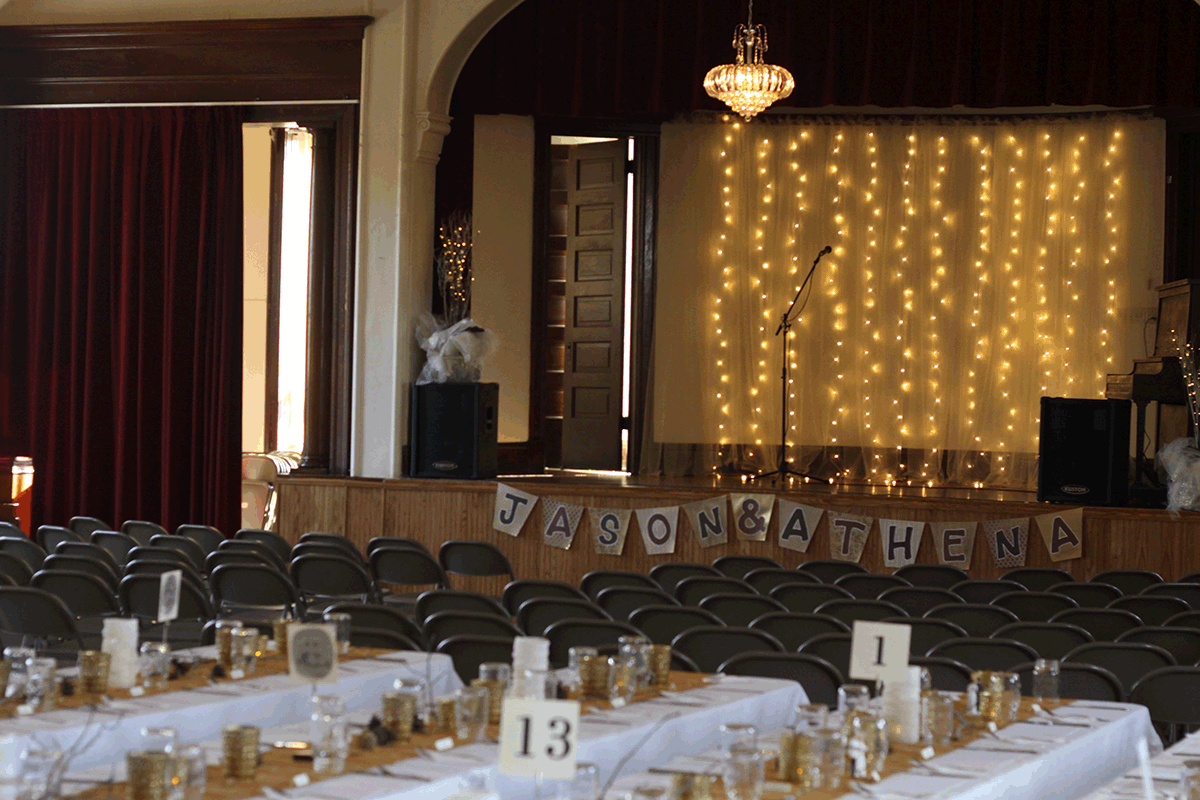 (Image by Sundeep Malladi)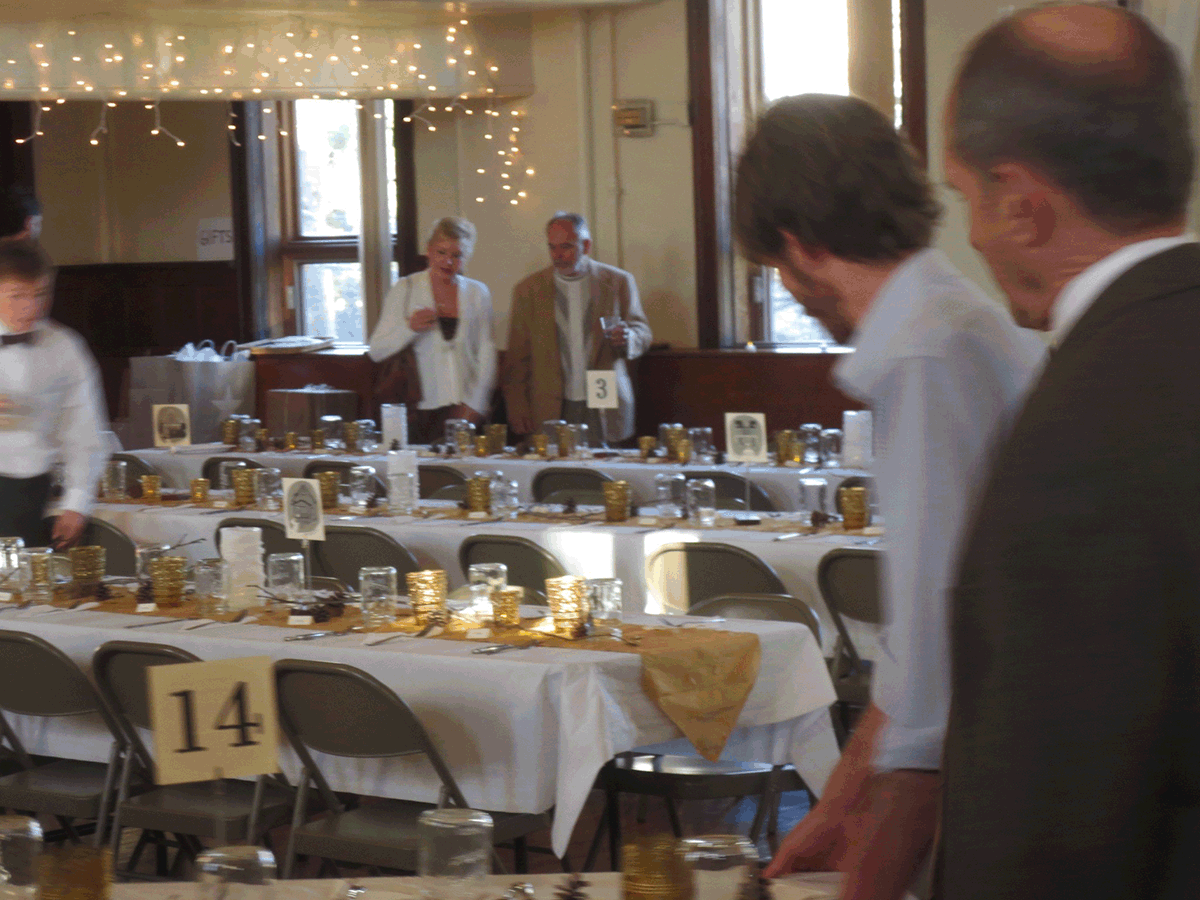 (Image by Jennifer Cox Johnson)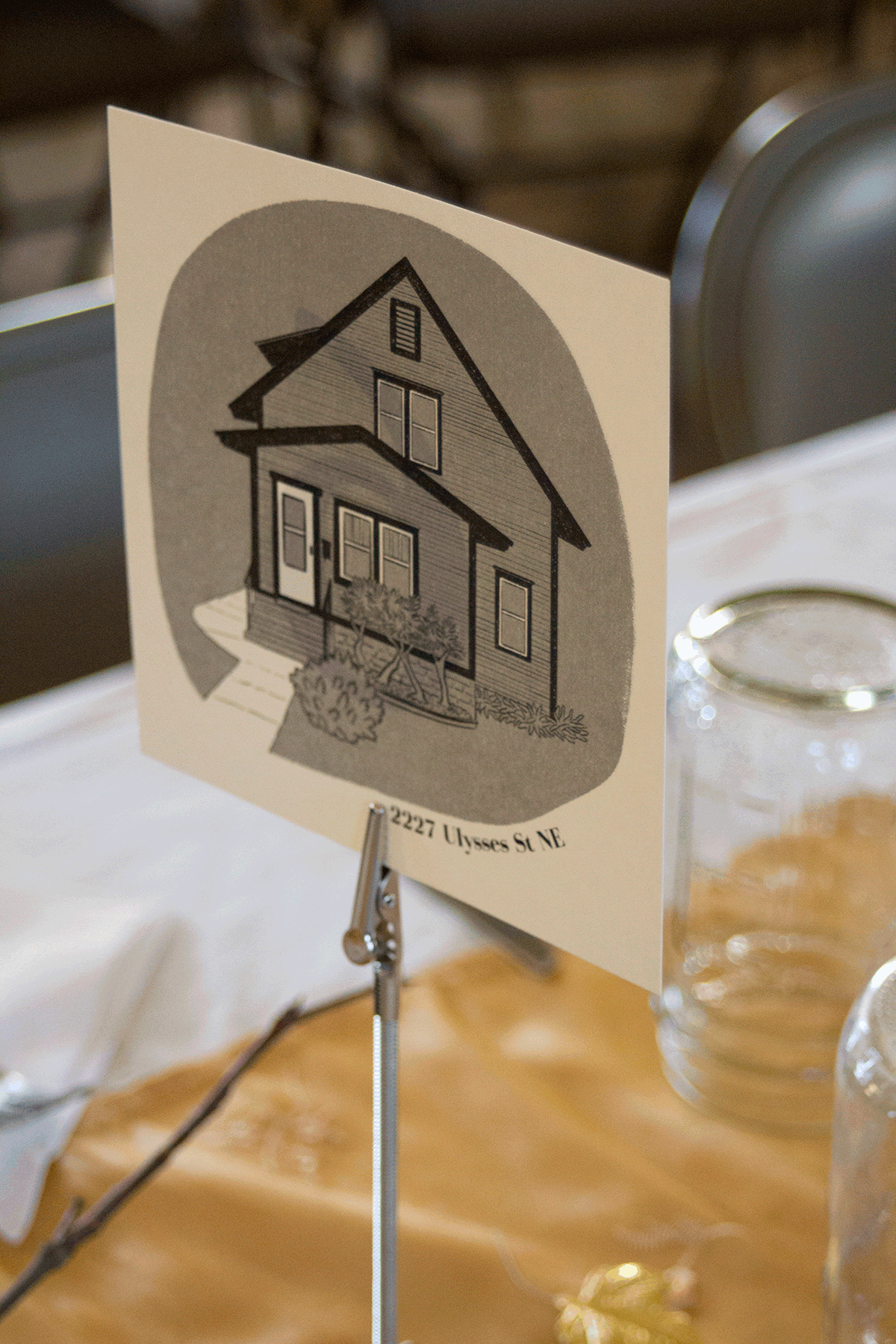 (Image by Jamie Schumacher)

And here is an image with all fourteen houses together: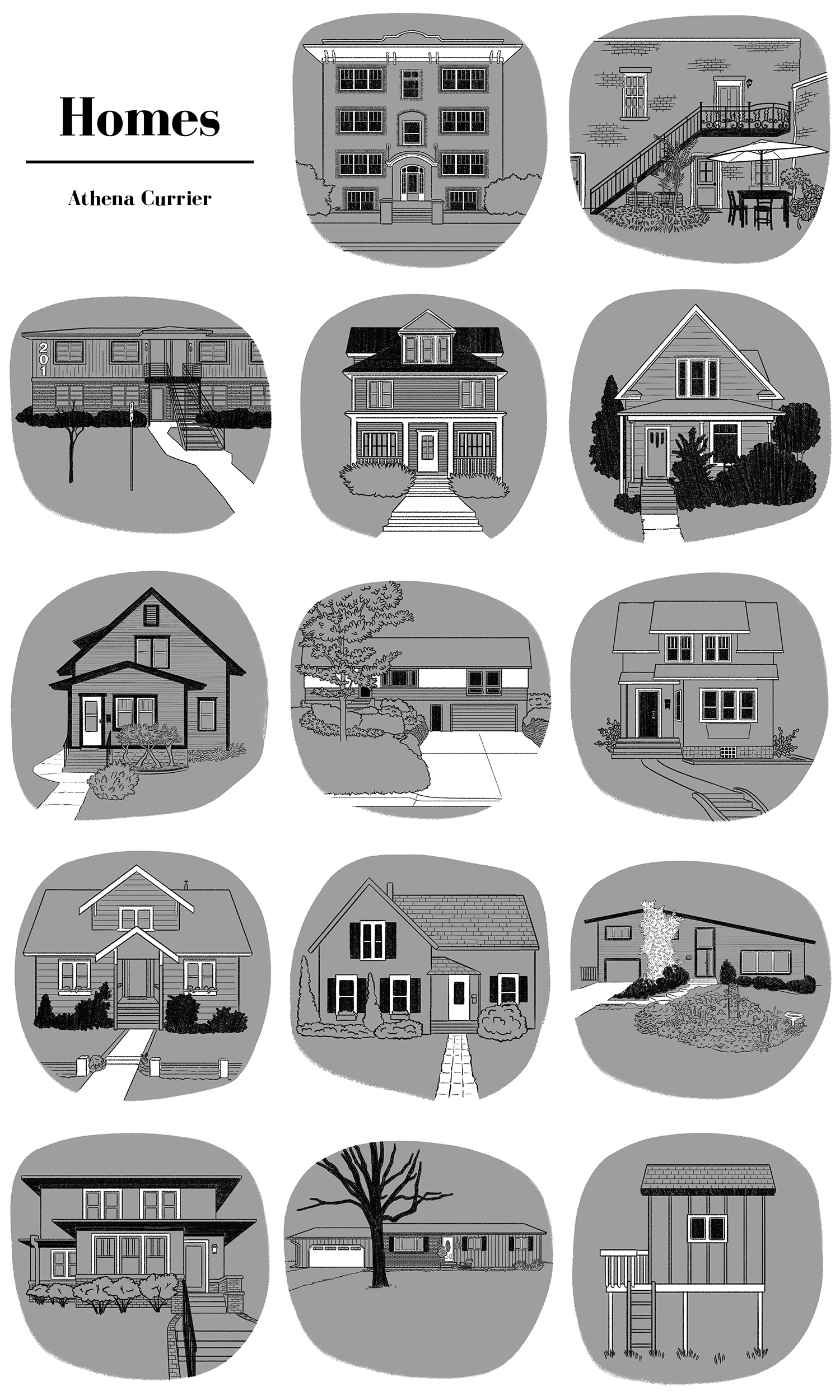 I found it really satisfying to do these drawings, a shrine to all these houses that have been (or continue to be) an important part of our lives. I hope they provided a fun talking point for the wedding guests, too!