I'm working on a series of illustrations of the houses and apartments that have been important to Jason and me over the last five years. I used to hate drawing buildings, but these days I really dig it.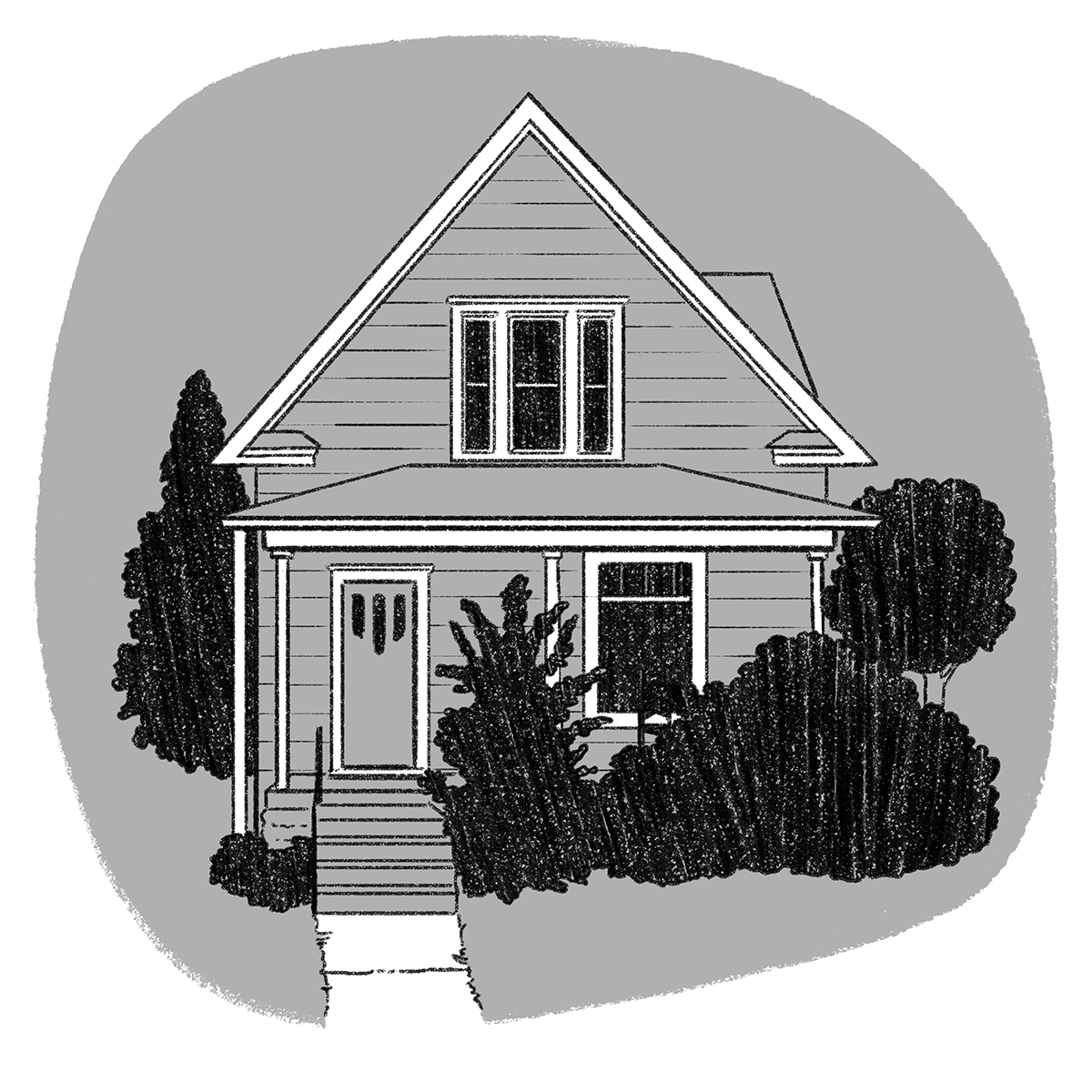 Taylor Street was the Northeast Minneapolis apartment where Jason (and his sister) lived for most of the first two years we dated. Despite some rather frightening structural problems (see below comic), this house holds many happy memories.
(If only it could hold up the ceiling!)
(No but really.)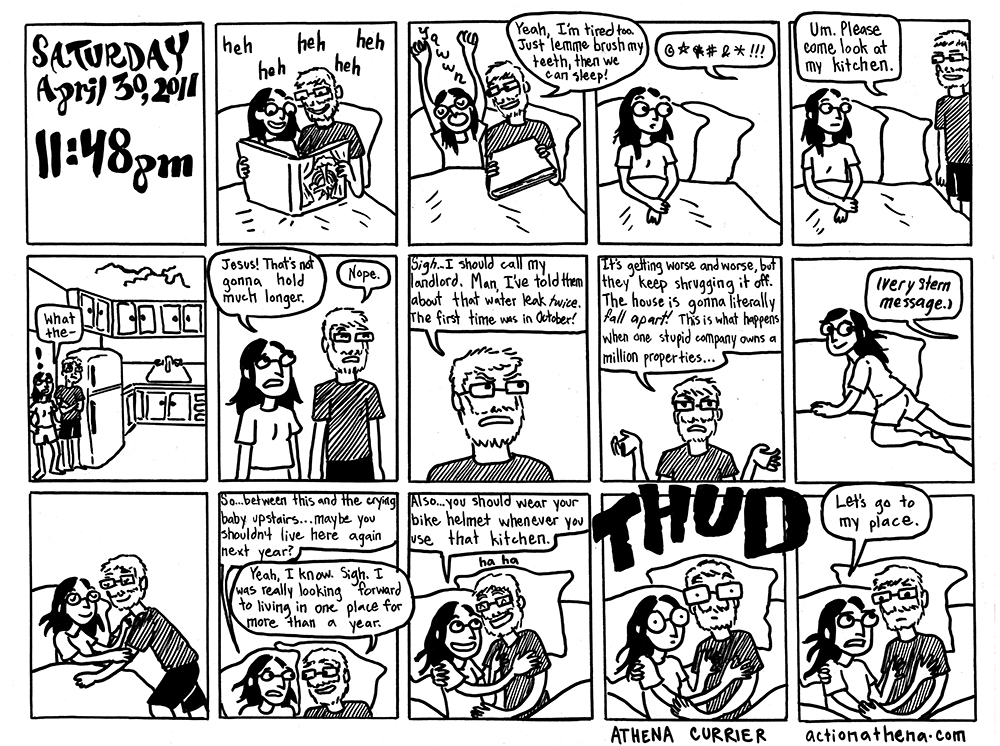 PS Yeah, I know I missed y'all on Friday. It was the Fourth and I was too busy biking and drinking. Sorry but not at all sorry.