My latest map (see South Minneapolis here) features some of the cool destinations on or near Selby Ave in St Paul. This map was made at the request of my dad, who works for the city.
It happens to be a neighborhood I know pretty well myself, having lived in the area at two different points. So this was a fun area to revisit.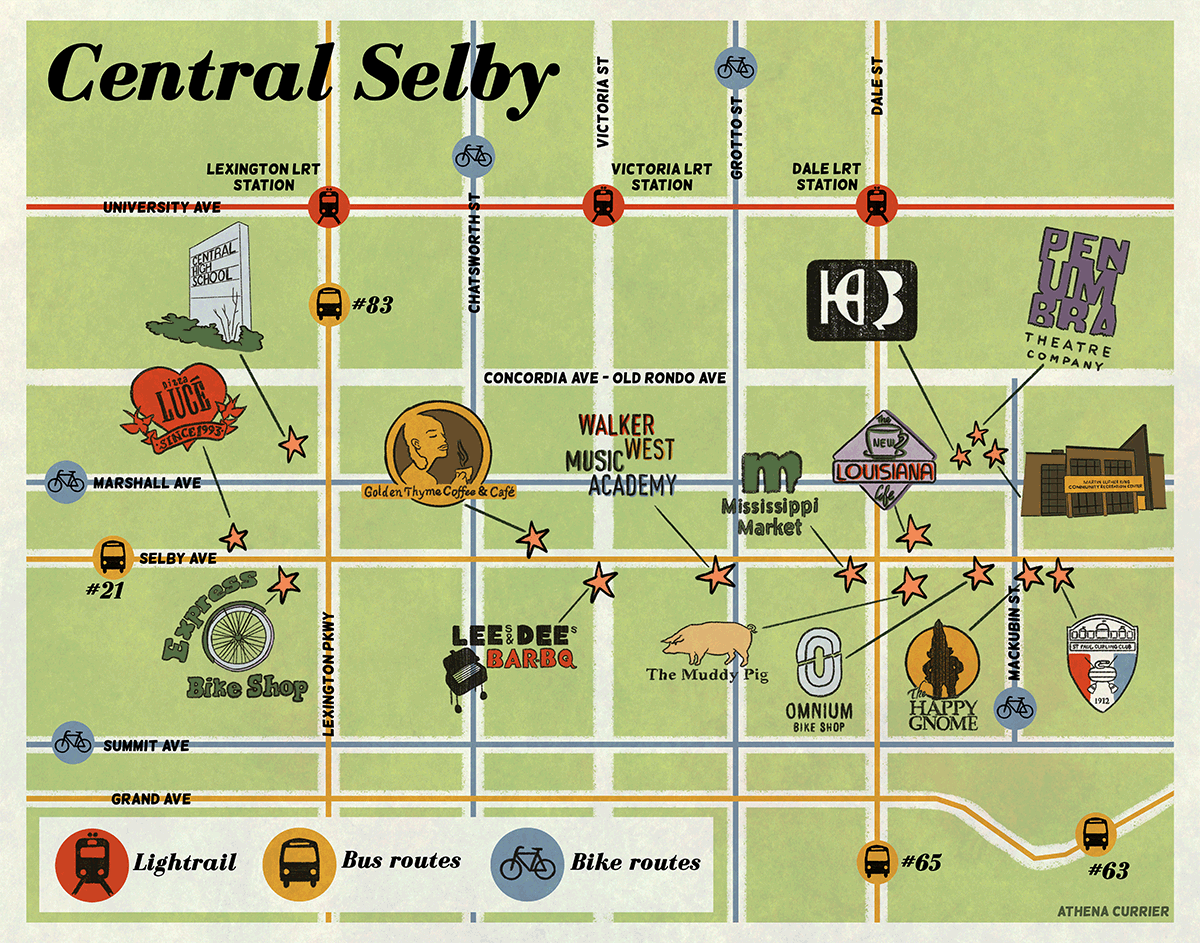 (To see a larger version, click here.)

Last weekend I was in Illinois for a friend's wedding, and this weekend I'll be in Western Massachusetts. But maybe the weekend after that, I'll take a bike ride down Selby and enjoy some of the neighborhood's offerings.