Last summer I had the supreme priviledge of working as a production assistant for Kevin Cannon on The Cartoon Introduction to Philosophy, a new nonfiction graphic novel by Cannon and Michael F. Patton. Published by Hill and Wang, a division of Macmillan, the book came out on April 21, and it's gorgeous: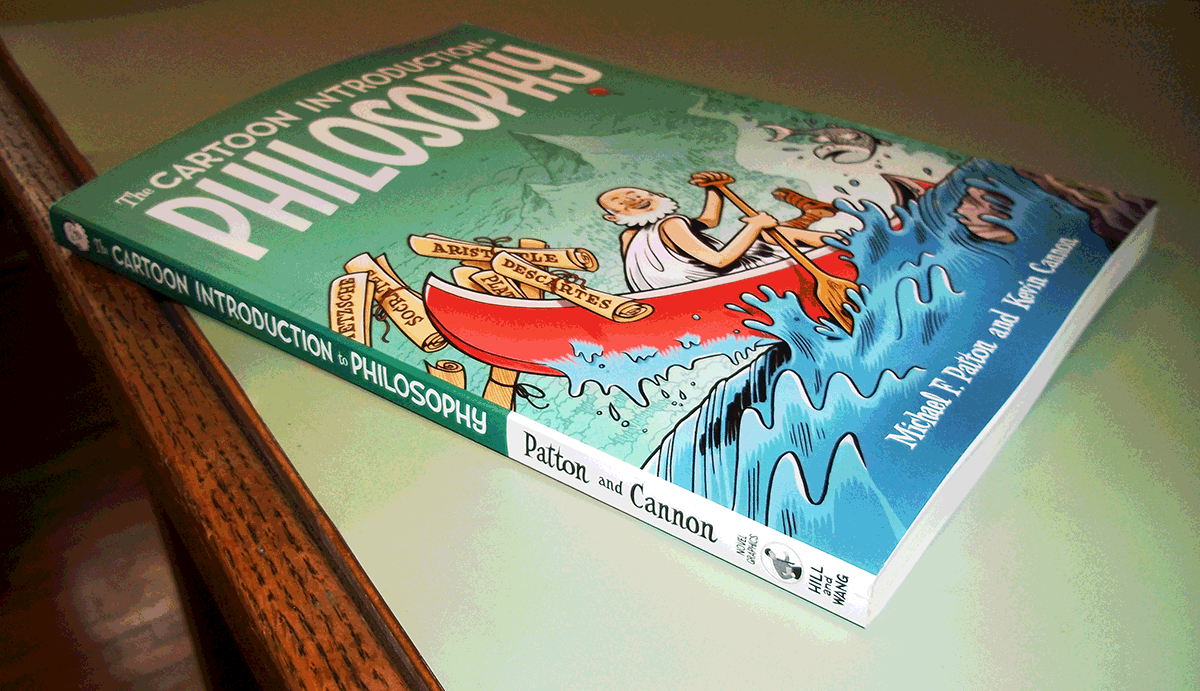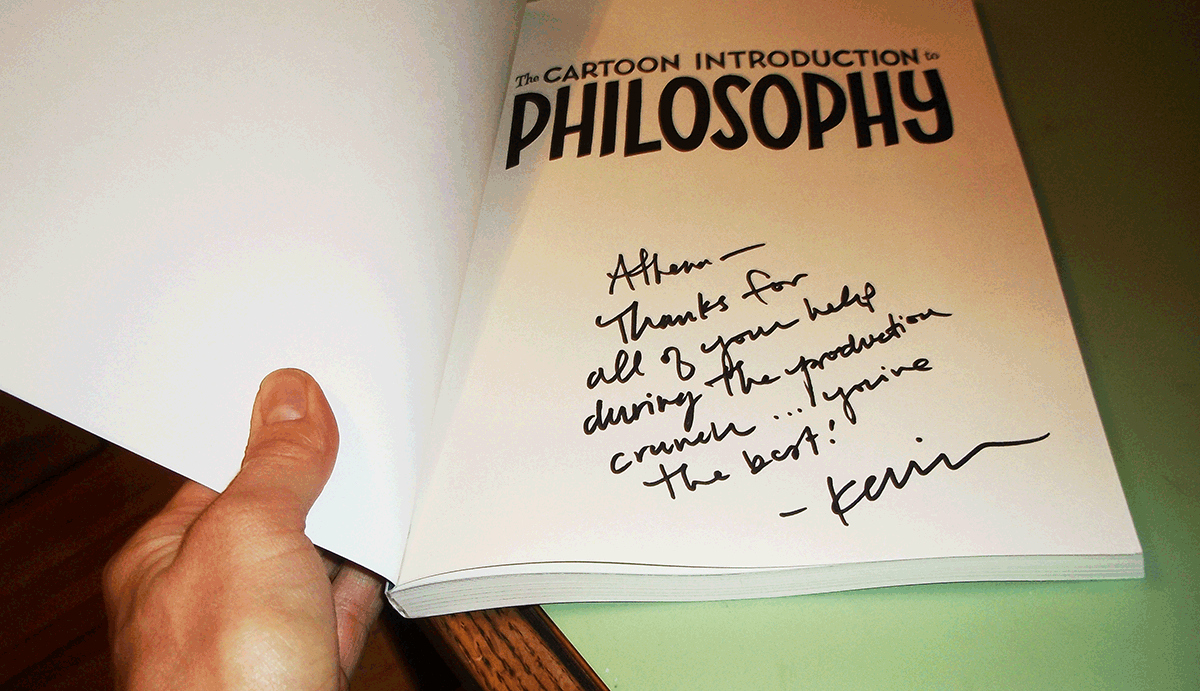 Kevin is an incredible illustrator–not only is his work beautiful, he's also super efficient. So it was a great experience to observe his process. Also, it's very cool to have my name in the acknowledgements of a real live book: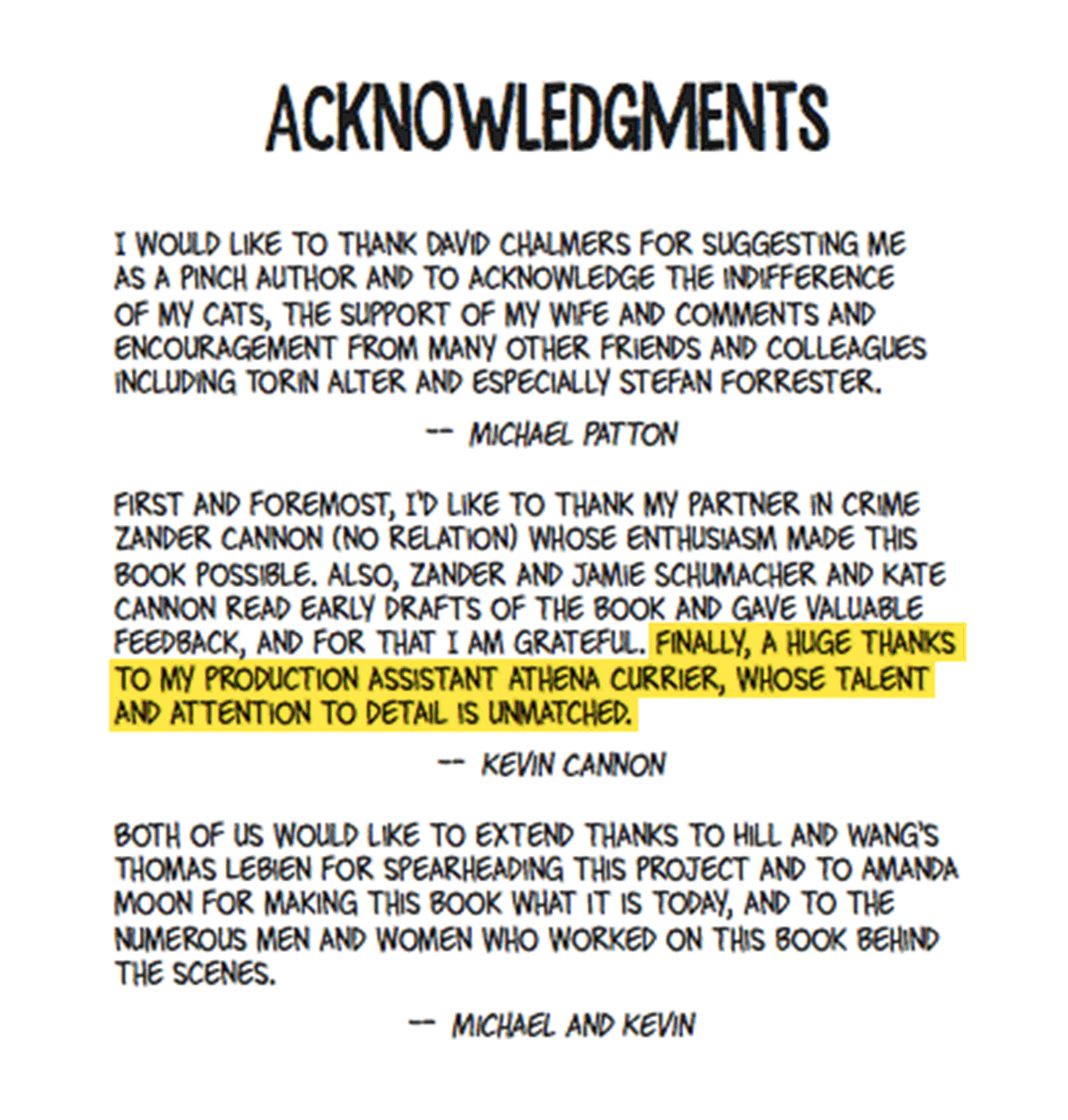 I personally have no background in philosophy, and found this book to be an excellent introduction. Kevin's word and images make the subject easy to follow, and he throws in lots of fun jokes along the way. If you have the opportunity to buy this book, please do.
Finally, here is a picture Kevin took of a dog who is clearly also a fan: