A few months ago I got it in my head that it would be fun to make my own stationary.  My sister makes gorgeous collaged postcards, and I wanted to try it myself.
In my case, I got more fixated on the envolopes.  I've made my envelopes out of desperation before, because I never remember to buy them.  But this time I was more methodical.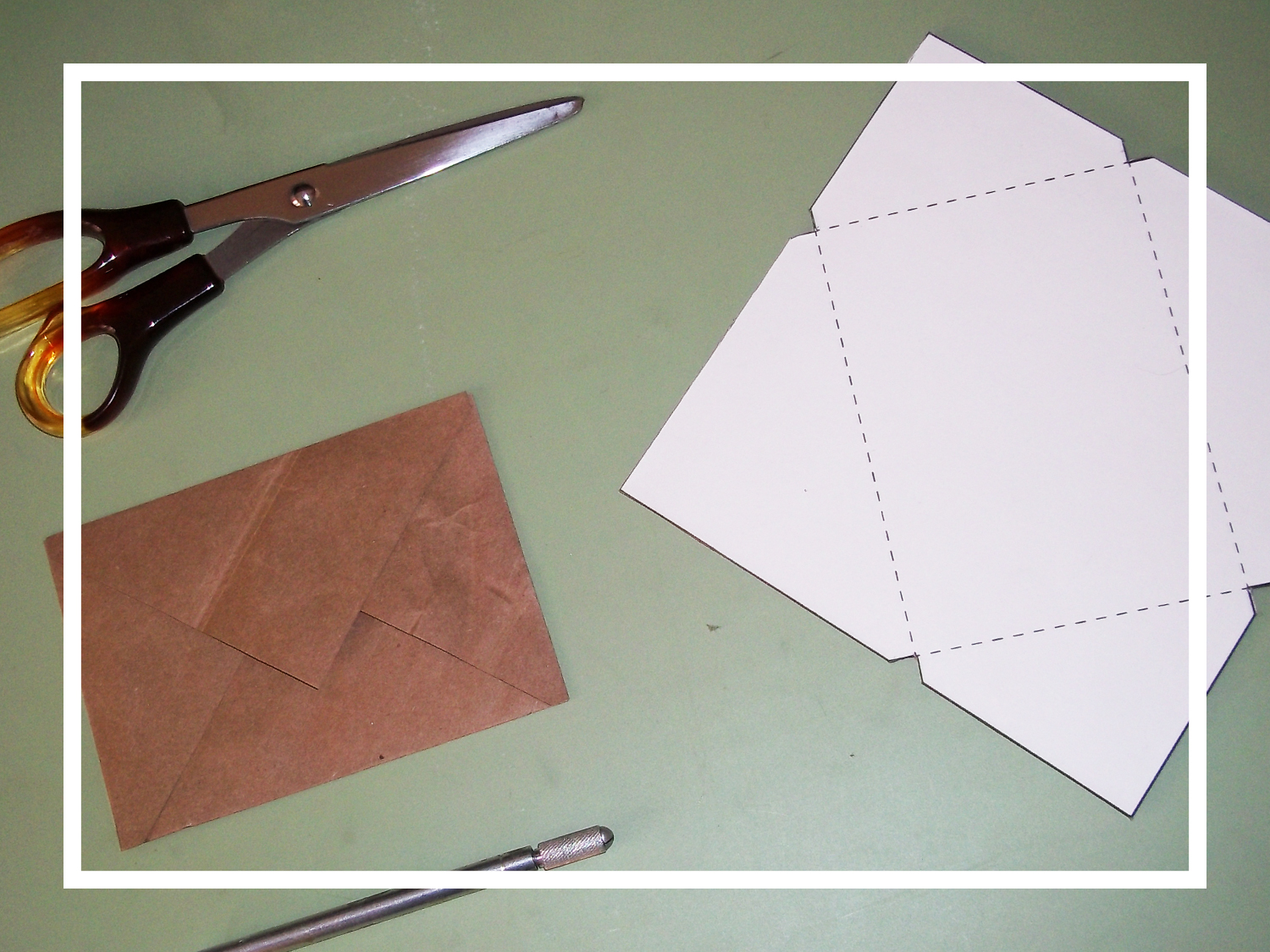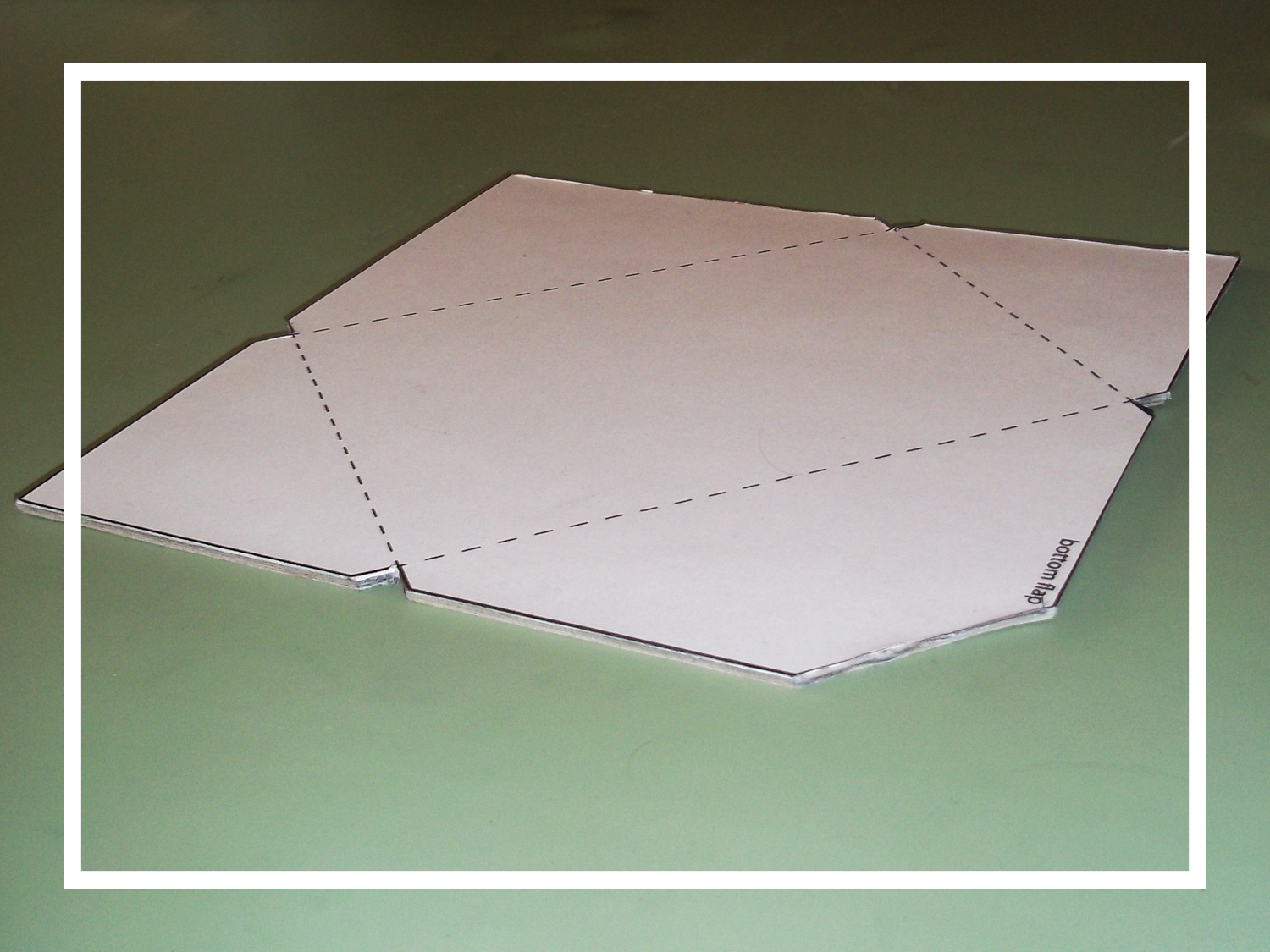 I printed out a template I found that was close to square, so it would be easy to trace a bunch of them on scratch paper (in this case, brown paper bags).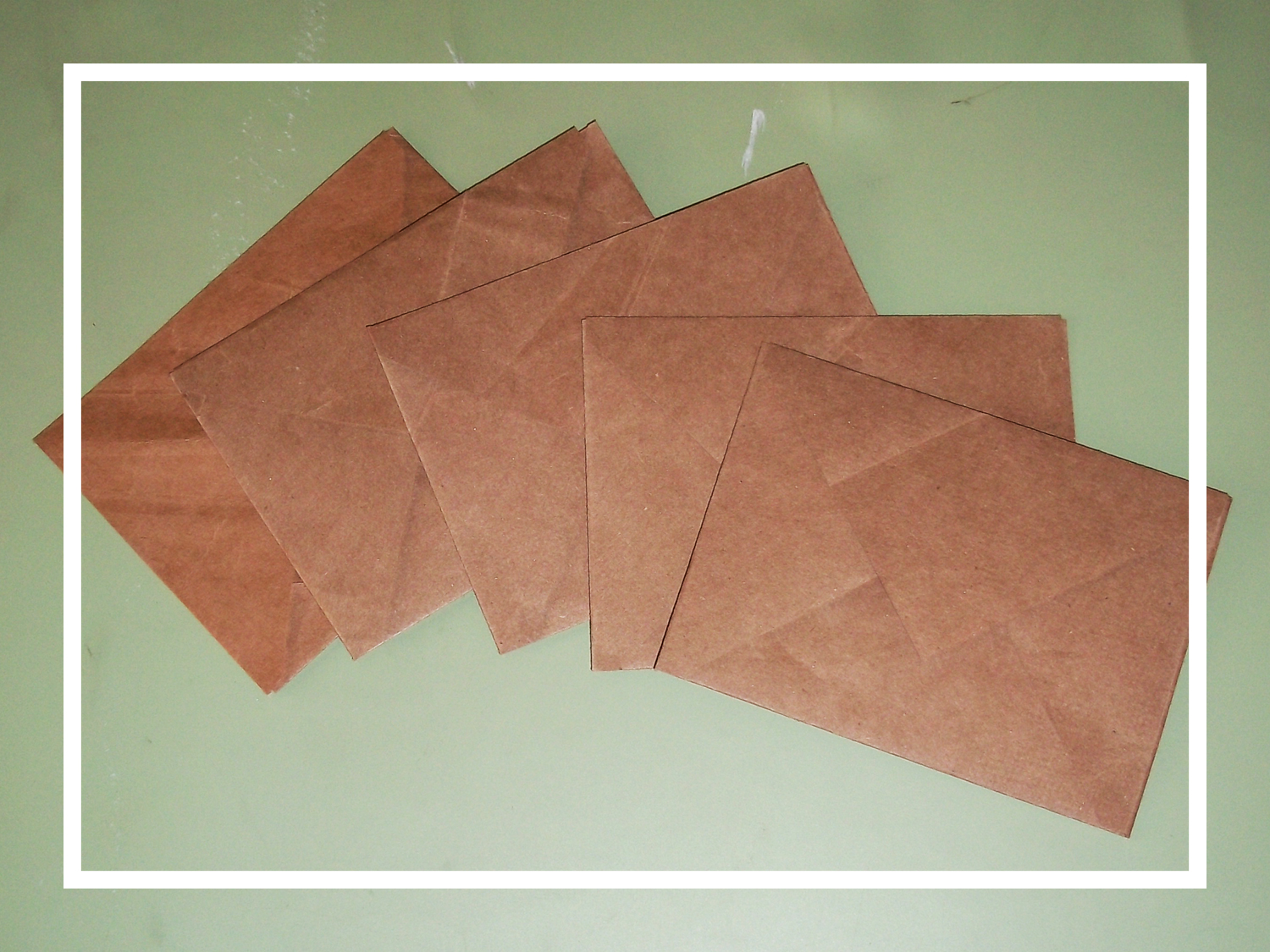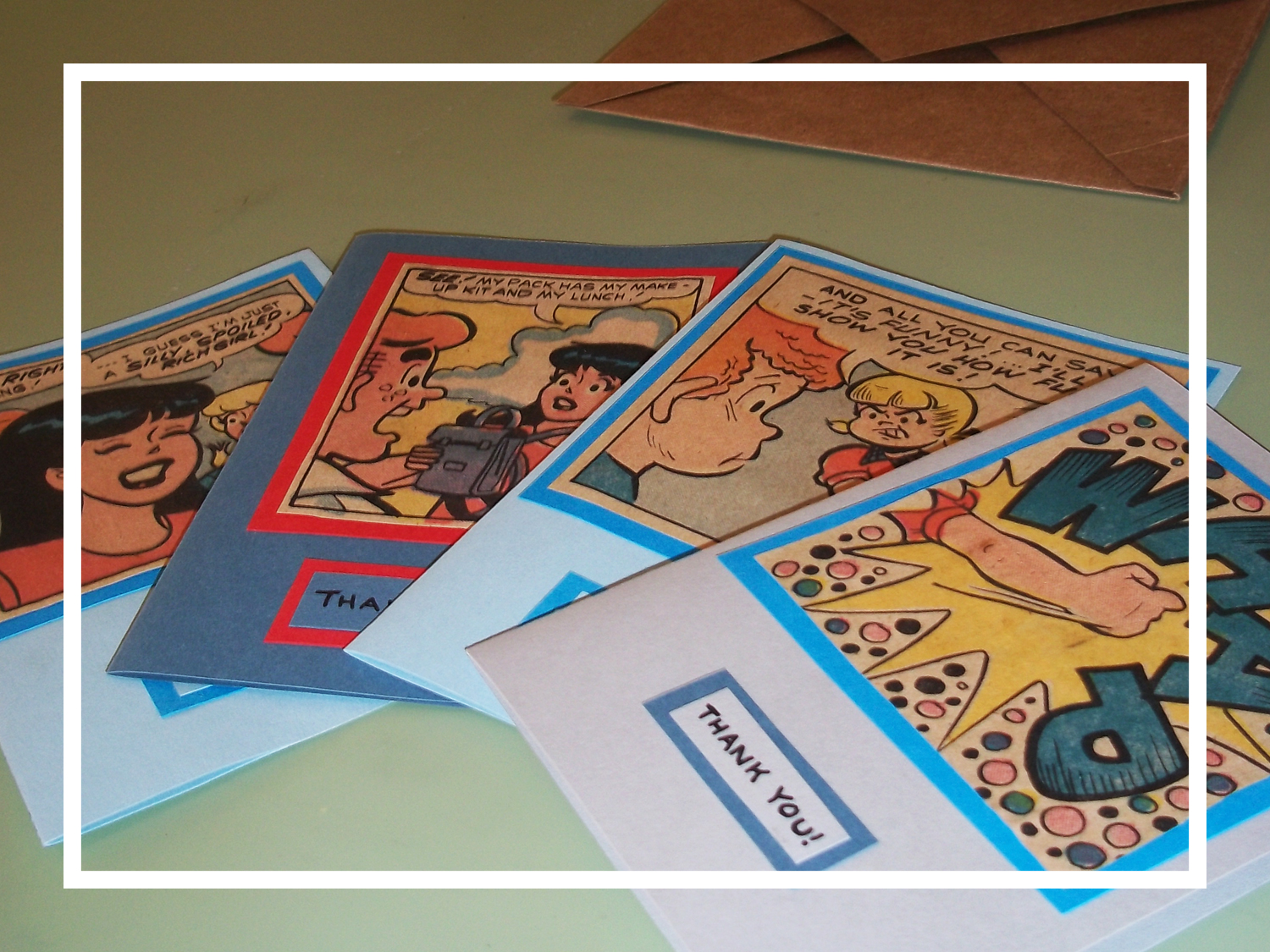 Once I had a bunch of envelopes, I cut up an old Archie comic and made cards to fit.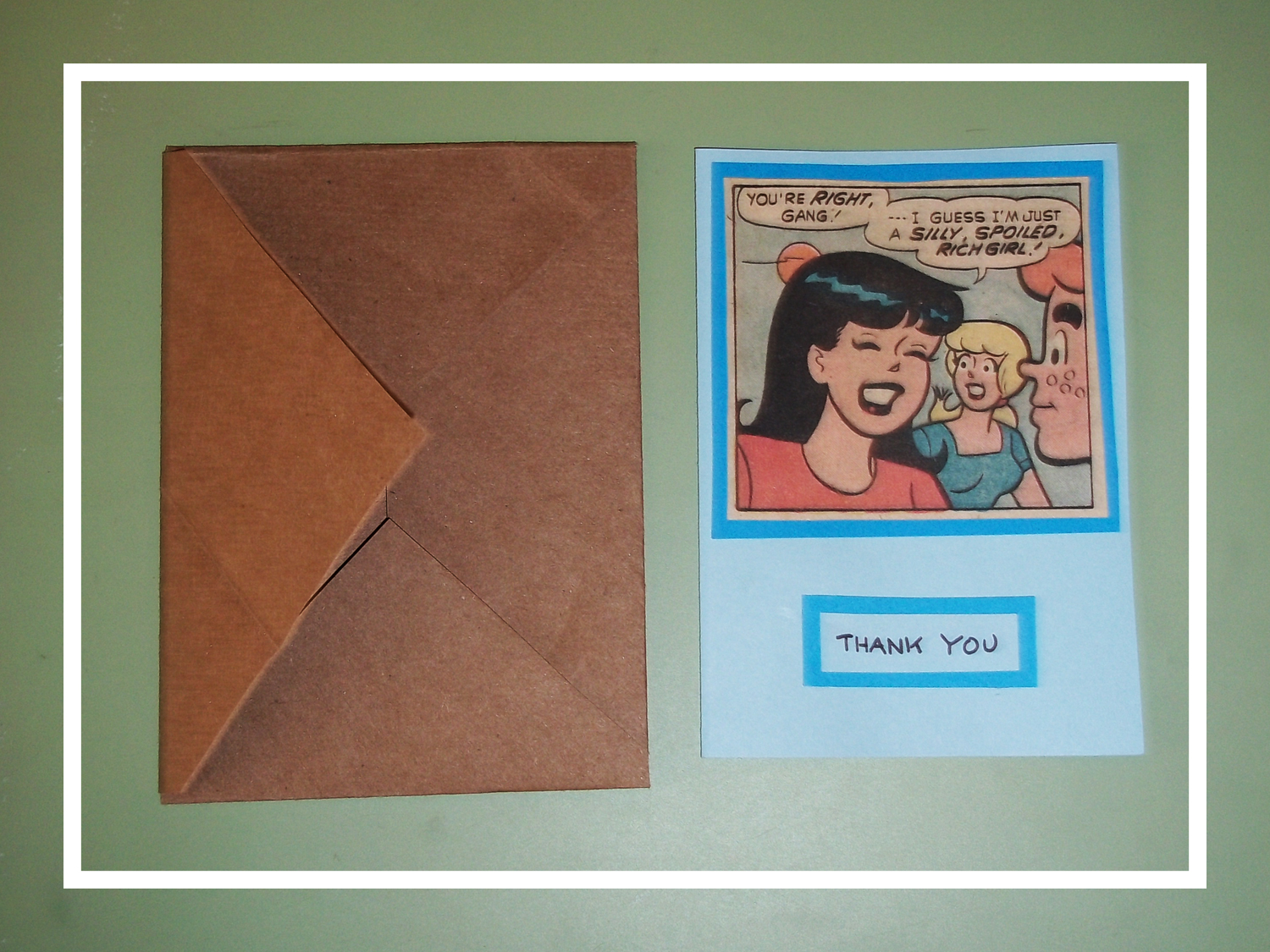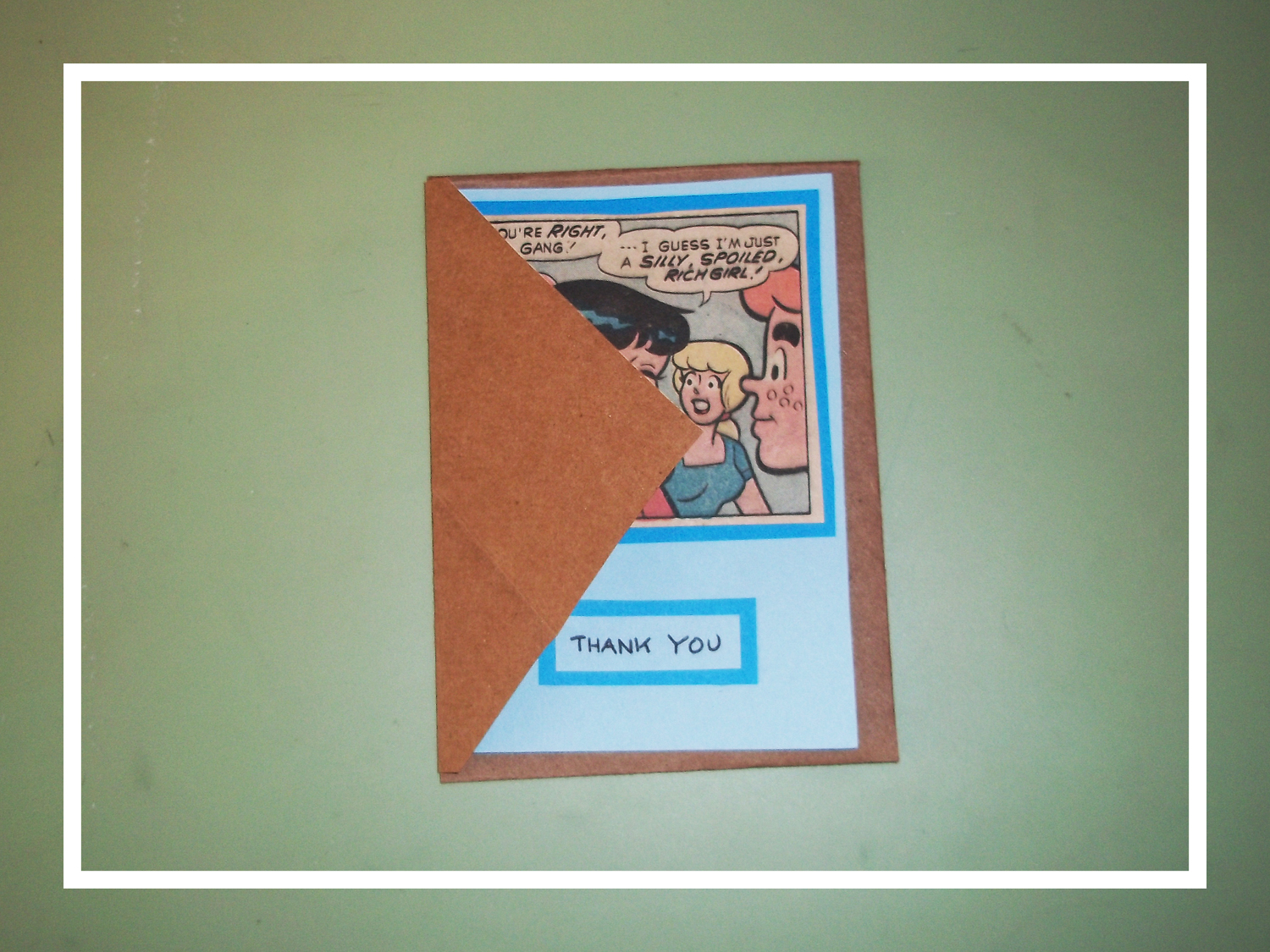 I'm happy enough with how they turned out, and I suspect I'll use the envelope template again, but man, did you know you can buy cute stationary packs for like three bucks?  I'll probably stick with that in the future.